The History Lesson
Lolita was first published in Paris, and it was the British who pitched a fit.
A London newspaper called it "the filthiest book of the year." England seized all imports of it and asked France to ban it too. In 1956, they did.
Americans got their first look at Lolita 2 years later. By then, Elvis had debuted his swiveling hips on TV. Compared to that, the book was vanilla. Authorities didn't bat an eyelash.
It sold 100,000 copies in 3 weeks. It also added a new word to the American lexicon: Nymphet.
America didn't keep its mind open for long. In 1962, Stanley Kubrick directed his film version of Lolita. To avoid U.S. censorship, he shot it in England.
The Booze
The Lolita Haze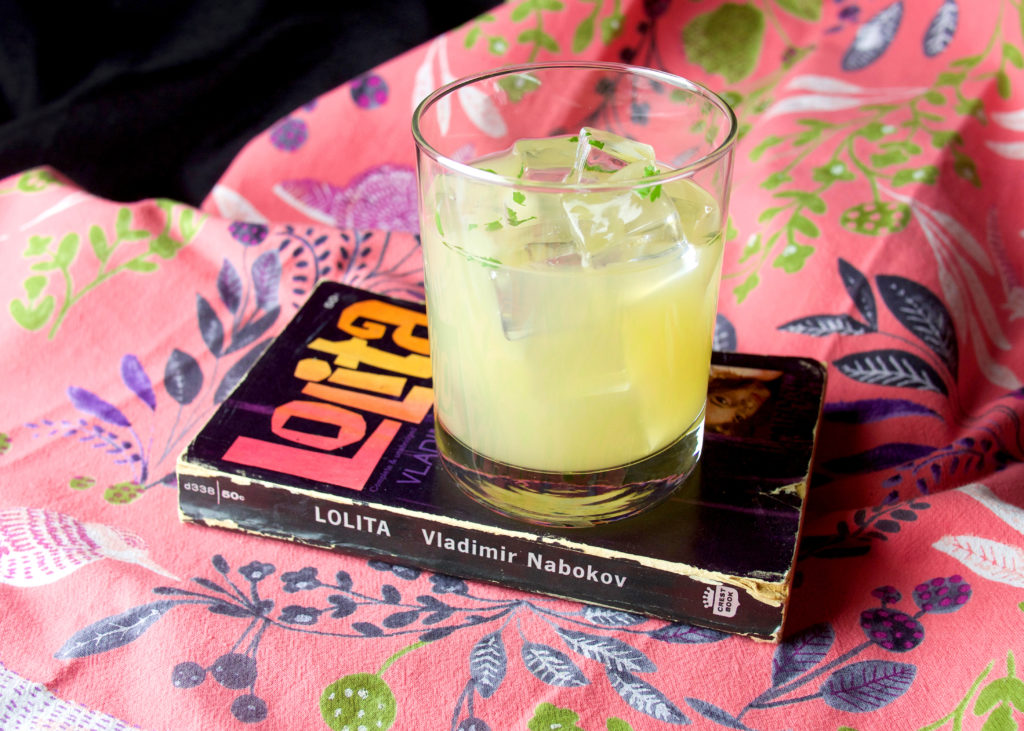 Get scandalous with this cocktail – as created by Danielle Motor at The Hungry Cat in Hollywood, California –  inspired by scene in Lolita in which Humbert Humbert eats a plum.
Ingredients:
1/2 fresh plum
mint
1/2 a lemon
3/4 oz. simple syrup
2 oz. young genever
Instructions:
In cocktail shaker, muddle the fresh plum with mint. Squeeze in the juice from half a lemon,add the simple syrup and genever. Shake and pour over ice.