The History Lesson
This week back in 1973, Marlon Brando won the Best Actor Oscar for his role in "The Godfather." That year, everyone was excited to watch Marlon Brando win his second Academy Award. He had a rep as a diva whose movies tended to bomb… But "The Godfather" was his big comeback.
What most of America didn't know is Brando was a big supporter of Native American rights. When a 26-year-old woman wearing buckskin took the stage, though — they got the message.
You can hear the booing… John Wayne reportedly had to be physically restrained from storming on stage to stop the speech. It only lasted about 45 seconds. Much shorter than the 15 pages Brando had originally asked her to read. Meanwhile, rumors about the incident swirled. Some said Littlefeather, an actress born with the name "Maria Cruz," wasn't actually of Apache descent — she is. As for the Oscar Brando declined? The Academy says it was later given to Charlie Chaplin. As a replacement when one of the comedian's own statuettes broke.
The Booze
The Littlefeather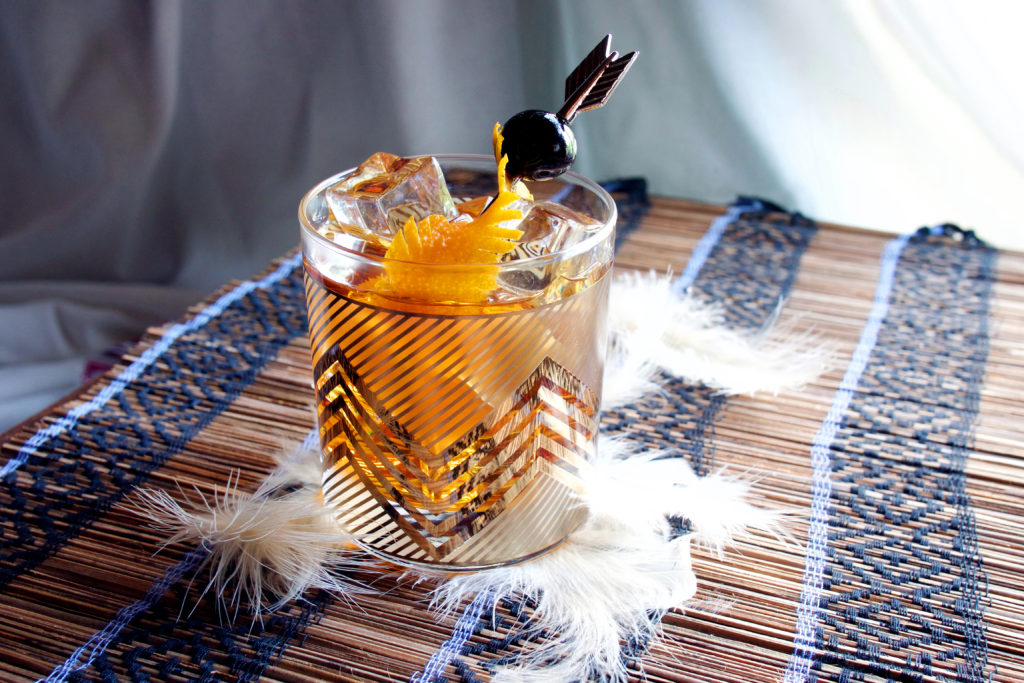 Created for the DPD by Eric Alperin, owner of The Varnish in Los Angeles, CA:
Ingredients:
In a whiskey glass, add:
1 ounce Old Overholt Rye
1 ounce Landy VS Cognac
½ ounce Lazzaroni Amaretto
½ ounce French Dry Vermouth
Dash Angostura bitters
Instructions:
Stir, then float ½ bar spoon Lagavulin Islay 16-year-old scotch on top, for smoke signal-esque afterburn. Garnish with luxardo cherry and flamed orange peel "feather." Cocktail aficionados may notice the classic "Godfather" cocktail (amaretto + scotch) subtly represented in this drink. Non-aficionados may notice it's also very tasty.