The History Lesson
This week back in 1877, Thomas Edison announced he'd made the first functional recording device — the phonograph.
So we have him to thank for our day jobs. Early Edison recordings were embossed on tinfoil cylinders. Kinda like shiny paint rollers. After a few plays on a phonograph, they'd be shredded. And only trained experts could operate the thing. Still, Edison had big plans for his invention. He figured it'd be used to record phone messages. And oh yeah — that it might be cool for listening to recorded music. But the public got over the gizmo's novelty pretty fast. And so did Edison. He soon turned his attention to something called "the lightbulb."
Years later, Edison got back in the recording game and found stiff competition. Especially from this punk Emile Berliner. His "Gramophone" etched sound on weird flat discs instead of cylinders. There ensued the first VHS-or-Beta-style format war. And discs turned out to be VHS. But Edison took it in stride: He phased out cylinders, and made his phonographs disc-compatible. Eventually the only part of his company he personally oversaw was the phonograph biz. Some say he even chose which music got recorded for the gadget – even though he was functionally deaf. Which could be why the business tanked in 1929.
The Booze
The Edison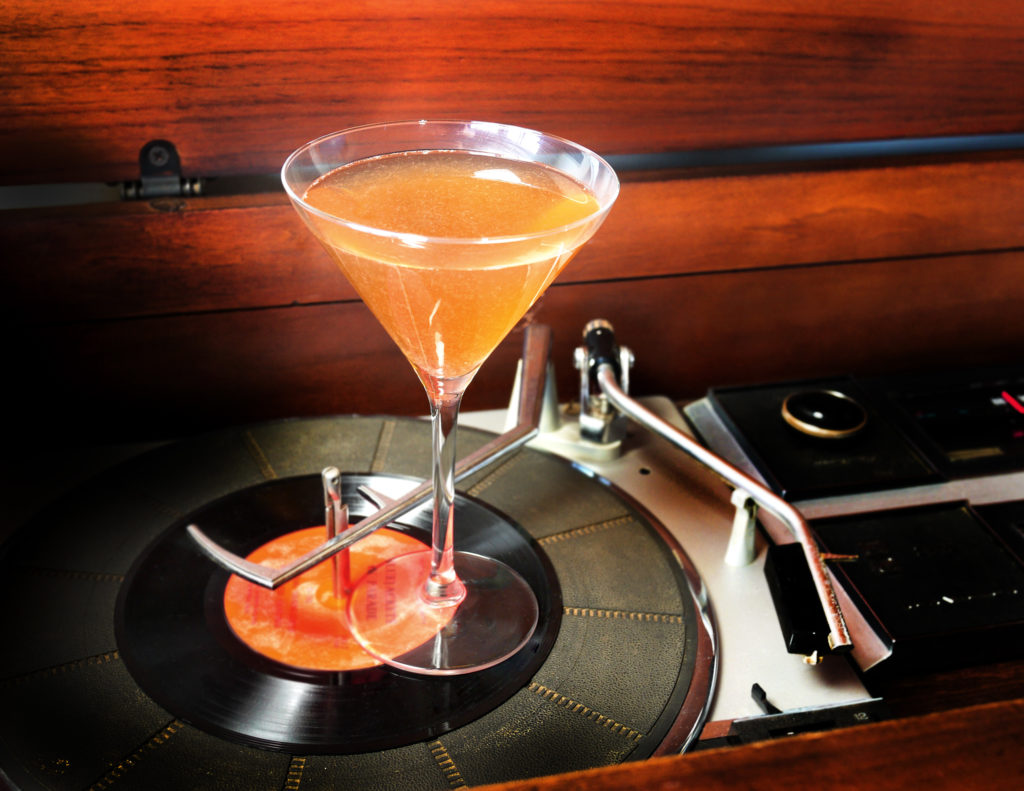 RECIPE as recounted by Aidan Demarest, beverage director at The Edison.
Ingredients:
1  and 1/2 ounces Bourbon (the Edison uses home-infused lavender-honey Woodford Reserve)
3/4 ounce Belle de Brulee pear liqueur
1/2 ounce simple syrup
1/2 ounce fresh-squeezed lemon juice
1/2 ounce fresh squeezed pear juice
Instructions:
Pour ingredients into a shaker. Shake. Then, strain into chilled martini glass.