The History Lesson
This week in 1892, A football player named Pudge Heffelfinger – yes, "Pudge" was a nickname – made history. Now, even football fans at your dinner party might not know about Pudge. He changed the sport forever – by getting paid.
Specifically, he got $500 bucks to play for Pennsylvania's "Allegheny Athletic Association." Back then, that was a small fortune. But Allegheny figured Pudge was worth every penny. After all, he'd been a three-time All-American football star at Yale.
Football was an amateur sport – it was against the rules to pay players. Instead, teams would find them cushy jobs. Or give them nice gifts. But Allegheny was about to play their rival: the Pittsburgh Athletic Club. And they wanted Pudge on their side. At any cost.
In fact, Pittsburgh had already offered Pudge $250 to play for them. It wasn't 'til he showed up for the game wearing Allegheny's uniform that Pittsburgh realized they'd been outbid.
Pudge earned his money scoring the game's only touchdown. But he never admitted he'd been paid. It was 80 years before the football hall of fame found the evidence: Pudge's pay stub. Today they call it "Pro football's birth certificate."
The Booze
The Black and Gold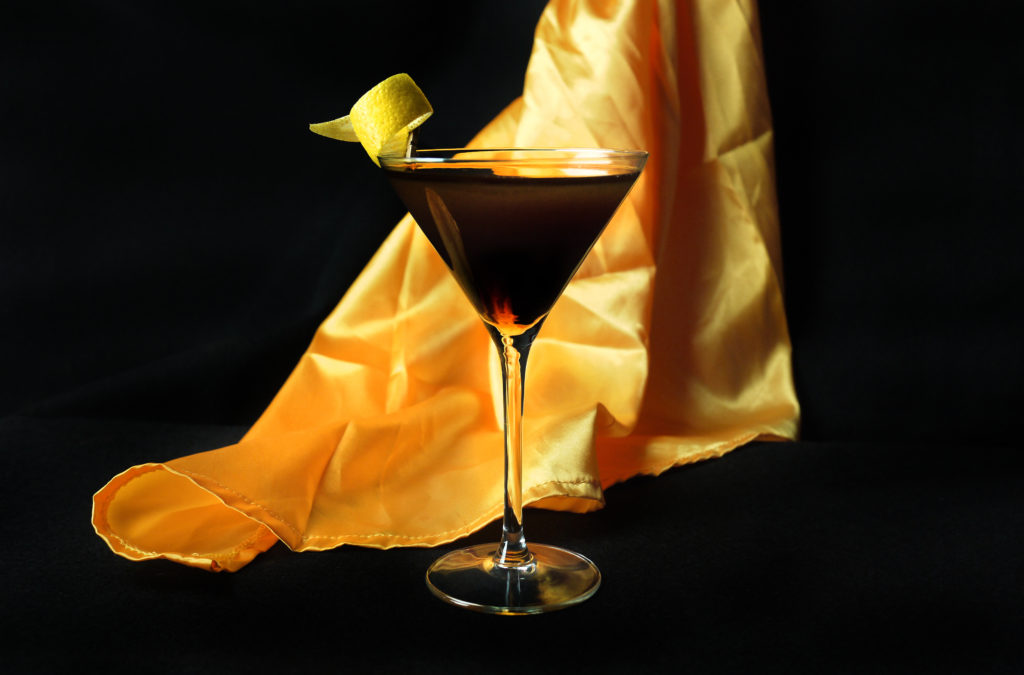 As mixed by Jesse Best, bartender at Olive or Twist in the cradle of pro football – Pittsburgh, PA.
Ingredients:
1  1/2 ounces Blavod black vodka
1 ounce Chambord
1/4 ounce Limoncello
1/4 ounce sours
Lemon twist
Instructions:
In a shaker, pour vodka and Chambord. Shake vigorously, strain into chilled martini shell to create a black bottom layer. Then, in a shaker, combine Limoncello and sours. Shake and spoon over the Vodka/Chambord mixture to create a upper gold layer. Garnish with a twist of lemon. Sip and happily accept a penalty for unsportsmanlike drinking.