The History Lesson
By some accounts, the first woman to graduate from an American med school only got there by accident.
Her name was Elizabeth Blackwell. And she felt obliged to go into medicine after a friend contracted uterine cancer. On her death bed, she told Elizabeth that she'd been embarrassed to discuss her illness with physicians and that she'd have been better off with a "lady doctor."
So, encouraged by her progressive dad, Elizabeth applied to a bunch of med schools and got a bunch of rejections. One professor she met actually encouraged her to apply… if she'd consider dressing up as a man.
But finally, a small college called "Geneva," in upstate New York, agreed to admit her on one condition: Every med student there, all of them men, had to OK the idea.
The students gathered. A vote was held. And, according to PBS Newshour's Howard Markel, they figured the whole thing was a joke! So they voted unanimously to admit her and were shocked when she actually showed up.
Even so, Elizabeth eventually earned the men's respect. It was the women in the little town who found her kind of weird. So for two years, she hid out in the cloistered halls of Academia.
"I knew when I shut the great doors behind me that I shut out all unkindly criticism," she wrote. "And I soon felt perfectly at home amongst my fellow-students."
Years after Elizabeth graduated — top of her class — she opened a medical school exclusively for women, a clinic for the poor, and also an infirmary for women and children.
By the way, she worked there alongside her sister, Emily, the third woman to ever earn a medical degree.
The Booze
Medicine & Morality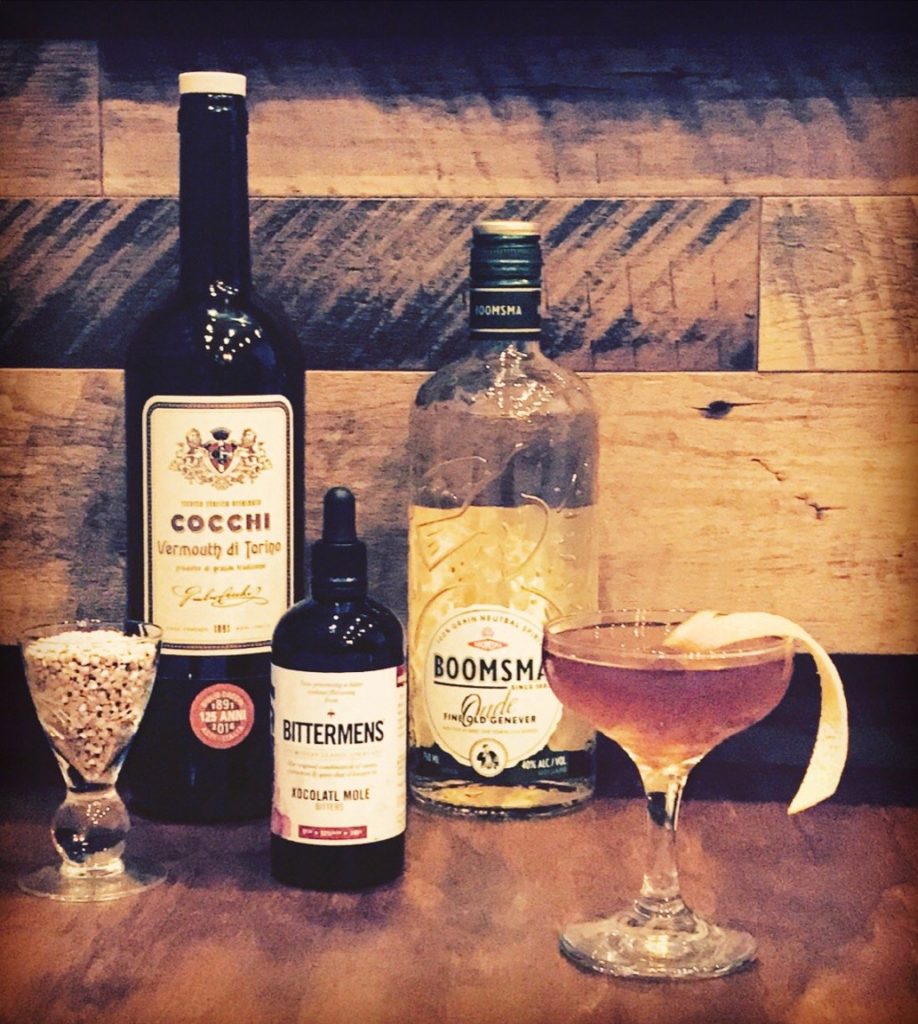 Prescribed by Brian Butterfield, bar director at Kindred Fare in Geneva, New York, where Elizabeth earned her degree. The drink is based on the Martinez cocktail recipe, the basis for the Martini.
Cocktail Ingredients:
2 ounces aged Genever (initially known for its medicinal qualities).
3/4 ounce sweet vermouth
1/4 ounce buckwheat cordial (recipe below)
3 dashes of mole bitters
Buckwheat Groat Cordial Ingredients:
100 grams buckwheat groats
200 grams gin
75 grams maraschino liqueur
Instructions:
For buckwheat cordial:
Place all ingredients in a pot and simmer. Cool down for a few hours and then strain.
For cocktail:
In a shaker combine gin, vermouth, buckwheat cordial, bitters, and ice. Stir and strain into a chilled coupe glass.