This year, the Emmys introduced a few new categories, including one specifically to honor Best Reality Casting. Sasha Alpert is nominated in the category for two different shows: the popular fashion reality competition series "Project Runway" and "Born This Way," a show which follows the lives of young adults with Down Syndrome.
Sasha is also the executive vice president of casting and films at Bunim/Murray, the production company behind on shows like "The Real World," and "Road Rules," and more.
The category piqued the interest of our Associate Producer Khrista Rypl, who talked to Sasha about her casting process, contestants she'll always remember, and why the job the perfect dinner party topic.
Interview Highlights:
On her casting process for "Project Runway"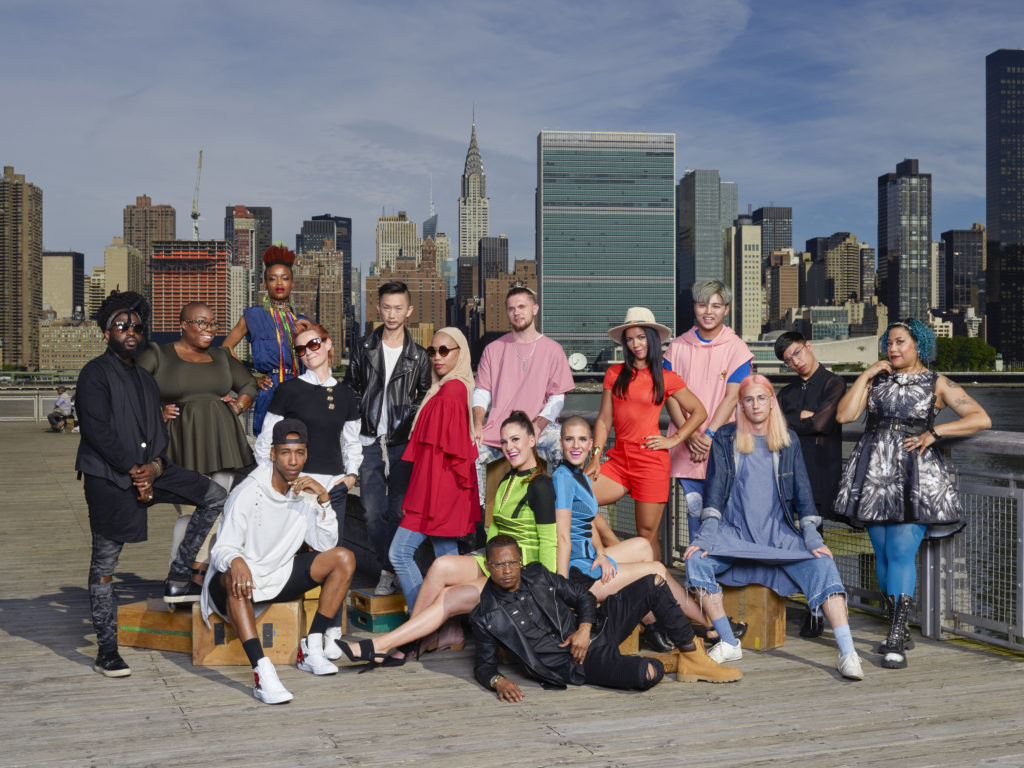 The two shows that I'm nominated for could not be more different in terms of casting. [With] "Project Runway," you're looking for designers and you're really looking for people that have serious skills, because they couldn't possibly go on the show and actually then we find out they don't know how to sew because that would make all of us not look too good. So, we are looking all over in design school, and design blogs, in fabric stores. And then when people send in their material, they have to be vetted for design sense as well as personality.
…You're looking at personality and you're looking at the diversity of the types of talent they have. And one thing that is never a problem on that show is to get a diversity of people from different countries. Because so many people that apply to that show are first generation Americans and their parents were immigrants. And, I'm not sure exactly why, but I think some of it is there's a scrappiness to a lot of the designers.
So we've always had a really interesting diversity in that way. And also we want an age range. You know, we don't want everyone to be the same age.
On sussing out personalities through interviews
It's really through interviews. I love interviewing people, that's my favorite part of the job. It's great to really kind of pull the layers back and you can ask any question you want when you're interviewing for reality casting show. So you can find out about their past relationships, you can find out about their family and what went on in their family life. And that really helps you figure out who this person is.
On how social media has affected the casting industry
When I first started working on "The Real World," casting was not something you would really ever do full time because they weren't a lot of shows. So, it was like seasonal work.
There weren't a lot of people that actually did this. I mean, obviously, social media has happened while I've been casting. And there really is something about the growth of social media and people's willingness to be confessional. That wasn't true in the beginning.
People now — and I mean this is a vast generalization, but I really think from my point of view it's true — is that there's a way in which people are confessional that this generation of people that are teenagers and early 20s are much more open about how they're feeling then people used to be.
….I think [that] does [help me] because it's not such a shock to talk about things that were viewed once as intimate. I mean, you can cut it right to the heart of the matter.
On the "Project Runway" and "Born This Way" cast members she fondly remembers
With a lot of the shows, I have a little bit of a maternal feeling with the cast members because you knew them before they sort of had the gloss of having been on television. There's almost like a pride like, "Oh, look at them! They're taking a risk," or whatever. So there's that kind of maternal aspect to watching the people you cast be successful.
…There was someone in project one day a number of years ago named Mondo, who tried out for the show several times before he got on and his work really grew tremendously. And then, on the show, he publicly told everyone that he was HIV positive.
It was a very touching moment and I think he's a very open, wonderful, empathetic human being and very very talented. So, I think about him maybe the most.
And then, I see this tremendous growth and a character on "Born This Way" named John, who I feel like came to the show and has expressed his desire to rap. And then, in season two, really did and he really expressed a lot of his feelings around to sister he'd lost. And it was very moving.
On what she's learned about parenting from her job
I will say one final thing I learned an awful lot about parenting by casting. Because first of all, you're getting people to tell you what they feel about their parents and what they feel about their family. And the big thing I learned is: go to your kids' games. It really means a lot to them.
Unfortunately, both my kids were distinctly not athletic so I don't have games to go to… They do other things. But literally they grew up watching me watch people, so I think they kind knew that nothing was going to shock me.
I remember my daughter trying to shock me when she was seven by telling me she was planning to marry a dog to see if I would get shocked… And I explained, "That was fine, but it's not really essential for the dog."