Writer Rebecca Makkai's short fiction appeared in "The Best American Short Stories" anthology for four consecutive years. This week, she released her first story collection — it's called "Music for Wartime." She reads from the story "Couple of Lovers on a Red Background" which envisions a modern romance, with Johann Sebastian Bach.

I've been calling him Bach so far, at least in my head, but now that he's started wearing my ex-husband's clothes and learned to work the coffeemaker, I feel it's time to call him Johann. I said it out loud once, when I needed to get him off the couch before the super came up, but I'm not sure I pronounced it right — Germanic enough — because he didn't respond. Though I'm not sure I'd recognize my name either in the midst of someone screaming it in a foreign language.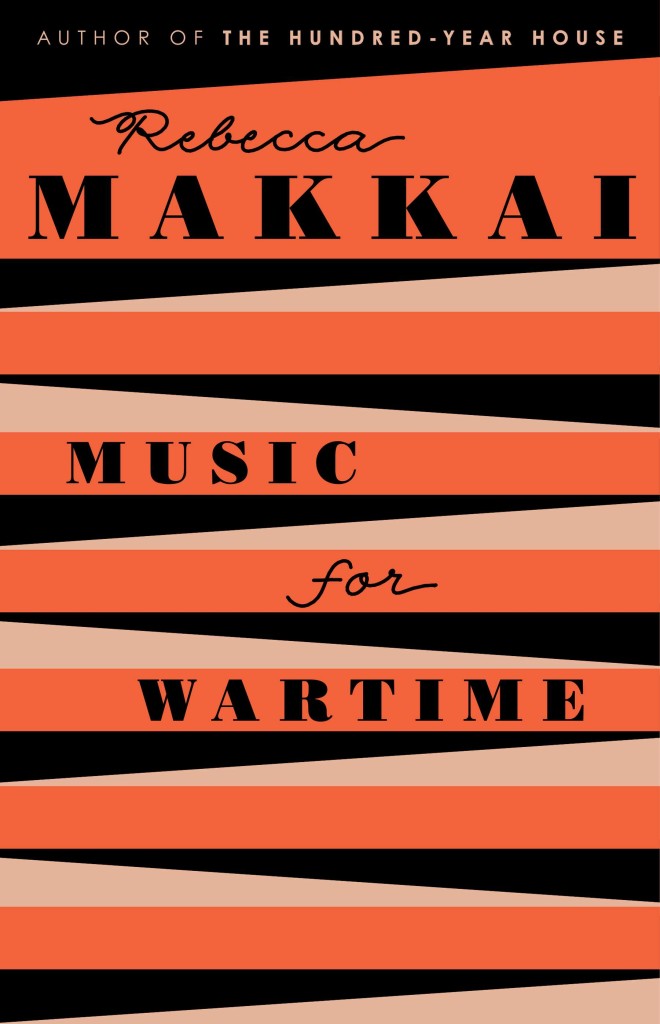 He got off the couch and went to the vacuum closet only because I practically carried him. No easy task, pushing someone so big and sweaty, even with the weight he's lost since he got here. I'd take him out for some real German food, but if there's one thing I've learned from the movies about caring for transplanted historical people, it's never to take them out in public among the taxis and police and department store mannequins.
I've kept the curtains closed and the TV unplugged, but I did introduce him to the stereo so he'd have something to do while I'm gone. I'm proud of how I did it: I dug my angel music box out of the Christmas decorations and played it for him. He seemed familiar with the concept, so I pointed back and forth between the angel box and the CD player. He was pleased, not at all scared, and now he's pushing buttons and changing discs like he was raised on Sony.
He's fond of Mozart, unsurprisingly. But for some reason, Tchaikovsky makes him giggle. When I played him "Dance of the Sugar Plum Fairy," I thought he was going to wet the couch. Five minutes later, he went to the piano and played the main part from memory, busted out laughing at certain phrases. If such a thing is possible, he played it sarcastically. He has a laugh, incidentally, like you'd expect from a pot-smoking 13-year-old. On the phone the other day, my mother said, "Who's that laughing over there?" At least she thinks I'm dating again.
I decided I should look respectable in the presence of a genius, so I started freshening my face every day in the cab on the way home. I tidied the apartment, too. I cleaned out the freezer, all those Ziplocs of Larry's chili, and I finally filled in the missing light bulbs above the bathroom sink. I introduced Johann to soap and deodorant, and the other day while I was gone he finally changed his clothes. Now he's wearing Larry's gray flannel shirt and old corduroys. He looks so normal, sometimes I glance up from my magazine and forget it's not just Larry sitting there, drinking his beer.
He's not bad-looking. Technically he's a married man, but even more technically, his second wife died 300 years ago. Then there's this: He's clearly very fertile, and any child of his would be a musical genius. His sons certainly were, and his daughters might have been, given the chance. Could that be the reason this happened, so I can have his daughter and give her a decent shot at life?
The question, then, is how to seduce an 18th century German.
[Ed note: These excerpts have been edited for broadcast purposes from the original.]