This week back in 1962, Andy Warhol unveiled his first paintings of Campbell's soup cans …. not in NYC, but at a legendary LA gallery. Learn about the humble, sugar-and-sodium-fueled origins of pop art, then silkscreen this custom cocktail.
Warhol's Bloody Mary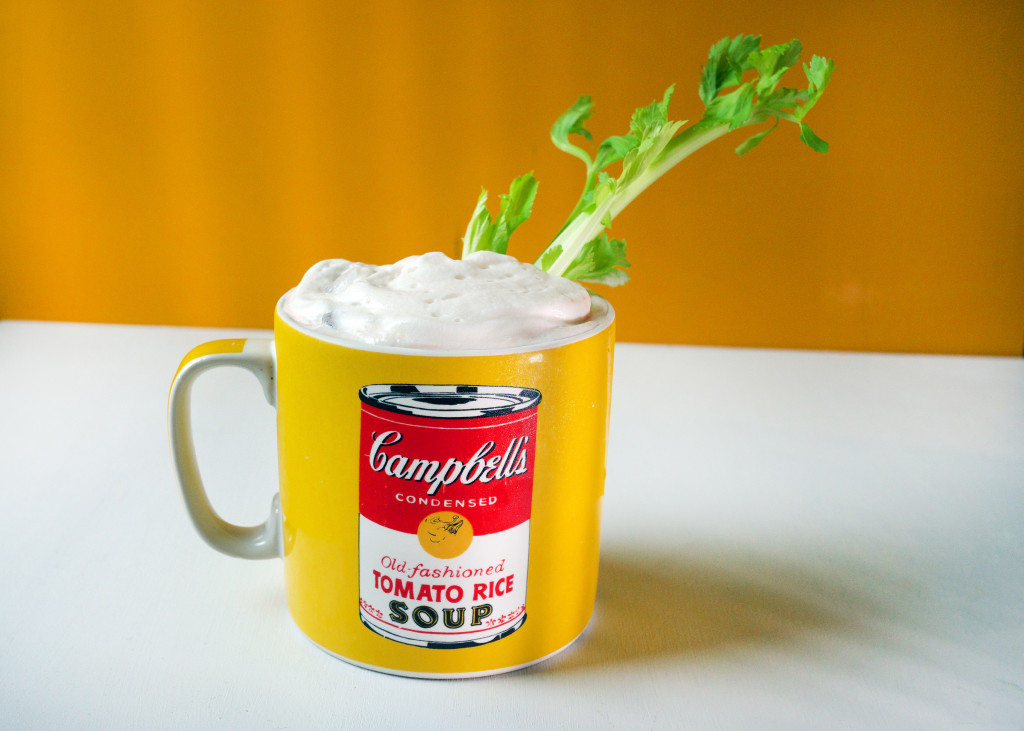 Get artsy with this cocktail drawn up by Rob Floyd (with superstar chef José Andrés), lead bartender for Bar Centro at The Bazaar. It's in the SLS Hotel Beverly Hills, right down the street from the site of Warhol's '62 exhibit.
Ingredients:
In a shaker, combine these colorful parts:
2 oz. Bombay Sapphire gin (or vodka, if desired)
1/2 oz. each of fresh lime and lemon juice
3/4 oz. celery juice
3 oz. tomato water (lighter, crushed organic tomato)
dash each of pickled horseradish, Worcestershire sauce, fresh ground pepper, sea salt, and Tabasco sauce
Add ice and shake, strain into a Campbell's soup can (or Collins' glass), on the rocks. Then for the avant-garnish, create an 'air' or 'bubble bath': Use a hand blender to whip together:
1 tsp. sucrose or Lecithin (Available at heath food stores)
1 tsp. horseradish (fresh or pickled)
8 oz. tomato water
Add the frothy topping to the drink, stir lightly with celery stalk, sip, and place on shelf next to 32 others, to admire properly.