In the spring of 1971, the Us and China were not best pals. The Cold War was on and, at the Wold Table Tennis Championship in Japan, the Chinese team was told to not even speak to Americans. Chairman Mao said the team was to imagine the ping pong ball as "the head of your capitalist enemy."
All that changed when US player Glenn Cowan accidentally stepped on the wrong hotel shuttle and found himself alone with the entire Chinese team. Champ Zhuang Zedong couldn't bear to not speak to him – it seemed impolite – so they chatted through an interpreter and Zhuang even gave Glenn a gift, a silkscreened print.
When they got off the bus together, the press was amazed. Pictures of Zhuang and Glenn, smiling like best pals, flew around the world. A few days later, the US team was invited to play in Beijing, making them the first American group in China in over twenty years.
China had secretly been hinting to Washington they wanted better relations, but this invite was public proof. Ten months later, President Nixon made his historic trip to China – made possible by Zhuang and Glenn's "ping pong diplomacy."
The Chairman Wow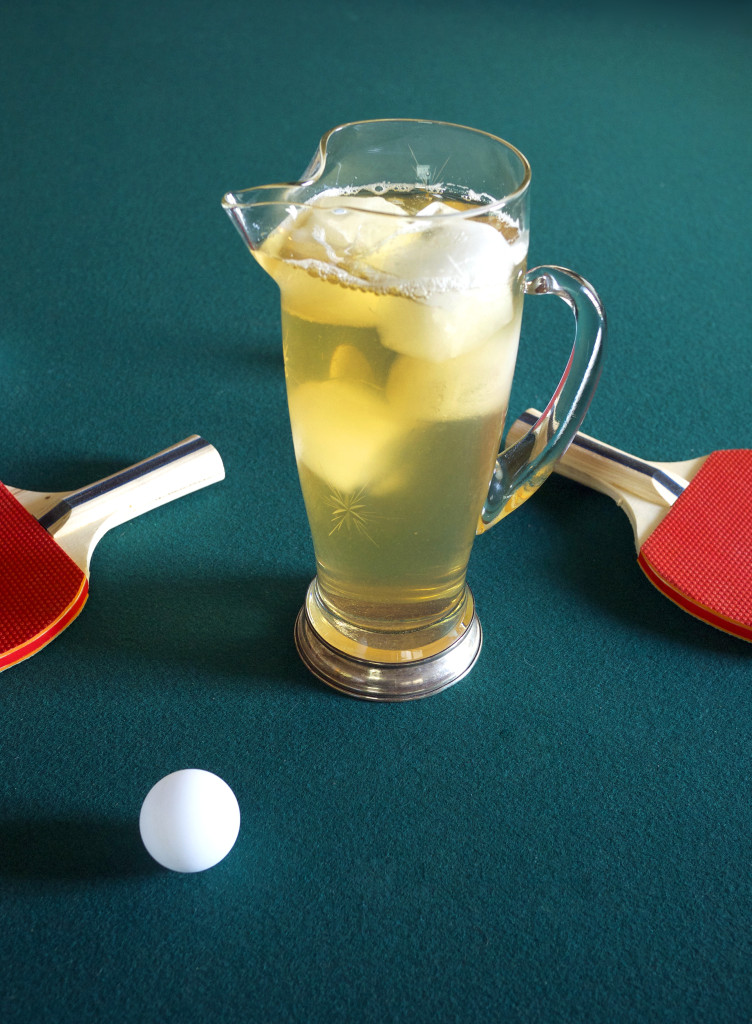 Served up by Shanghai barman Logan Brouse.
Ingredients:
3/10 bottle of bourbon
Iced green tea
Instructions:
Into a large pitcher with ice. Stir in honey to taste. Drink backhanded for additional "Wow" factor. Makes six servings.