The History Lesson
In 1936, Jesse Owens fell down some stairs and injured his back. A week later at a college track meet, he broke three world records anyway… in 45 minutes.
1930's America was segregated. On the boat on his way to the Olympics, Owens had to stay in a third class cabin. He won an award for best-dressed man on the ship.
Owens was the first American to win four Olympic gold medals. Afterwards, Hitler avoided shaking his hand. But back home, President Franklin Roosevelt avoided him too. Three months before an election, FDR didn't want to lose the Southern vote.
After the Olympics, Owens skipped some meets and was suspended from amateur competition. For a while he earned cash by competing in exhibition races… against race horses. He usually won.
By the 1970's Owens hit his stride. He ran a PR firm, Dj'ed a Jazz radio show, and became a Goodwill ambassador. He died in 1980 of lung cancer. He'd been a pack-a-day smoker for his entire athletic career.
The Booze
Berliner Olympic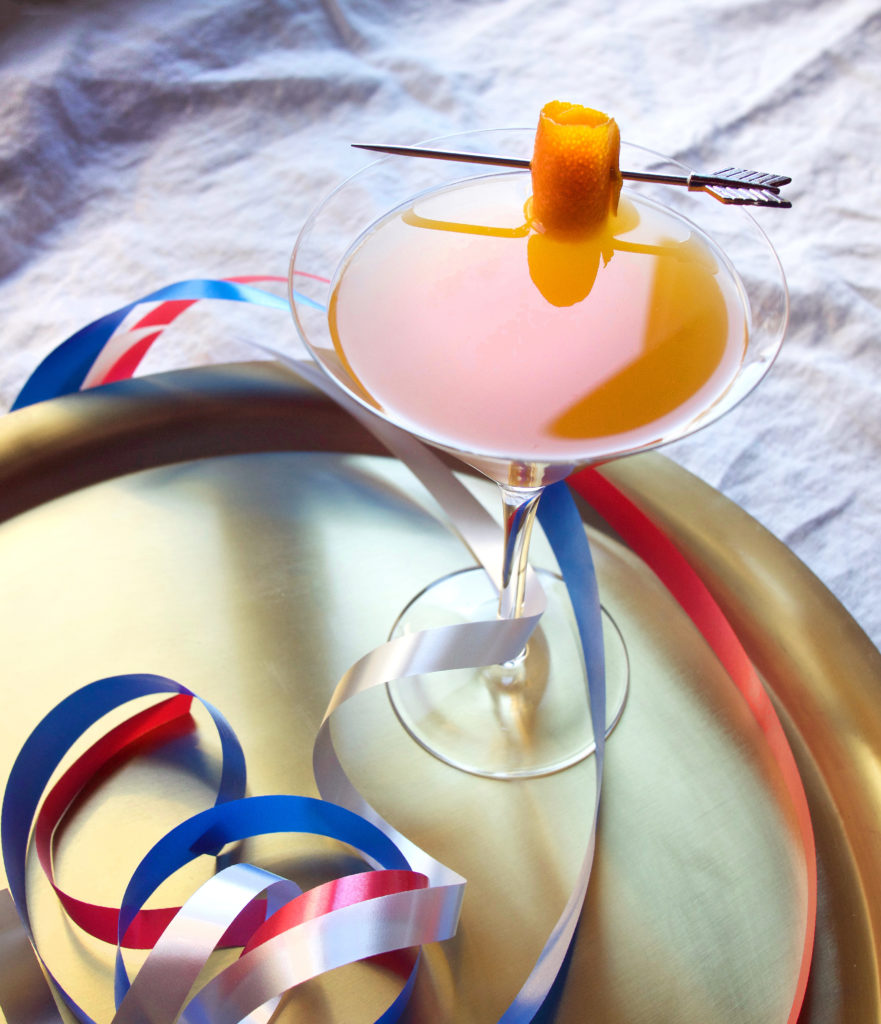 Go for the gold with this combination of the Olympic – popular in Owens' day – and the Berliner, spiced with Kummel, a German caraway-flavored sweet liqueur as invented by Paul Rodriguez at Tinto restaurant in Philadelphia.
Ingredients:
1 ounce Fresh-squeezed orange juice
1 ounce Triple-sec or Red Curacao
1 ounce  Brandy
Orange peel
Instructions:
Rinse out chilled martini glass with a few dashes of Kummel. In a cocktail shaker with ice, add above ingredients. Strain into glass. Garnish with orange peel.