We know we can thank King C. Gillette's 1895 invention of the disposable razor for at least two things: making shaving easier and safer for the average man – and, a century later, giving faux-vintage hipster barbershops something to rebel against.


When a razor gets too dull to shave most folks buy a fresh disposable blade. When it happened to King C. Gillette? He invented disposable blades.
The year was 1895 and King was using a newfangled contraption called the "safety razor." Unlike a straight razor, it had a protective plate that exposed just enough blade to safely shave his whiskers. However, like a straight razor, the thick blade had to be sharpened when it got dull and eventually had to be sent away to be honed by a pro.
One morning, bummed that his safety blade was on its last legs, King had an idea that hit him, as he put it, "more with the rapidity of a dream than the slow process of reasoning."
He envisioned a razor handle into which guys could put a wafer-thin blade. When it got dull, they'd just throw it out!
Metallurgists told King he could never make a blade thin and cheap enough to trash while still sturdy enough to actually shave. He hired an engineer to design one anyway. Six years later, they founded The American Safety Razor Company. Later named… Gillette.
The invention was a hit. And with a picture of King adorning every pack of blades? He literally became the face of successful capitalism. Which is ironic since he was a passionate Socialist. He published books describing his concept of an Utopian communal mega-city run by a single, publicly-owned corporation and powered by energy from Niagara Falls.
King did eventually experience the downside of capitalism. He lost his fortune in the Great Depression, and died broke. Nonetheless, the market he pioneered is still going strong: Americans now buy an estimated two billion disposable razors and blades per year.
The King's Fizz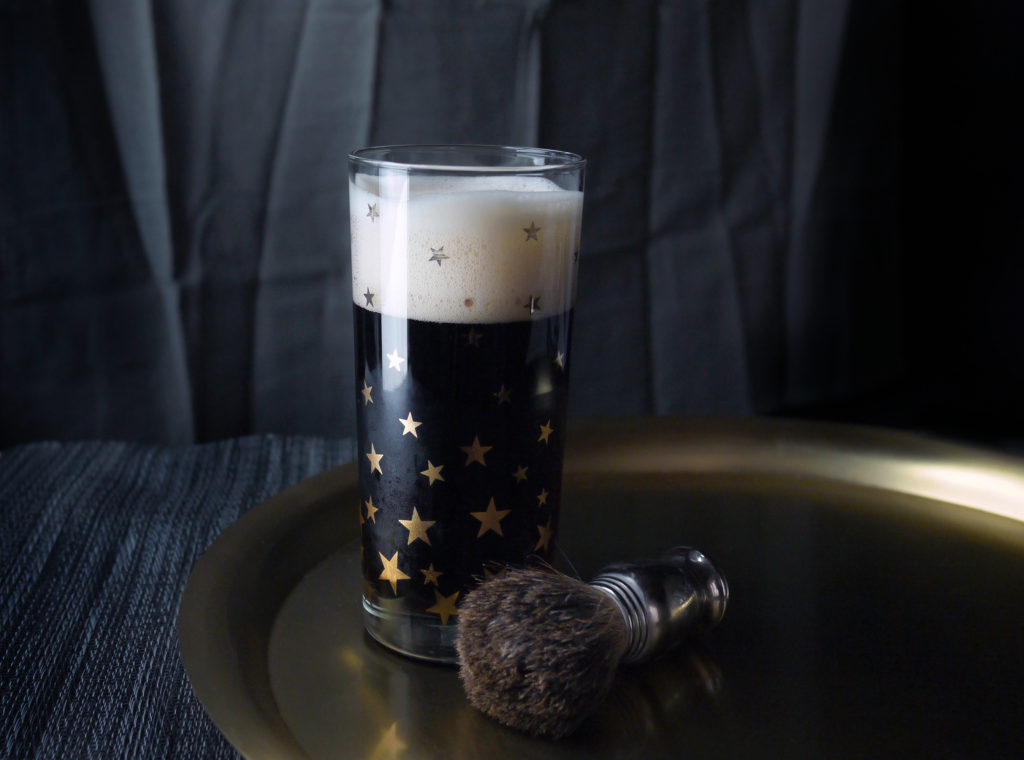 Recipe sliced out by Will Isaza and Steve Bowen of Fairsted Kitchen in Brookline, MA, where King lived when he patented his disposable razor.
1.5 oz Dark Rum
.25 oz Coffee Liqueur
.75 oz Dry Curaçao
.25 oz Grenadine
Egg White
Coca Cola
Dry shake first four ingredients with the egg white until frothed. Add ice and shake just to chill. Strain into (chilled) tall glass. Top with a splash of cola.