One of the best-known melodies ever written is also the most mysterious.
You know the tune — it's Beethoven's "Bagatelle No. 25 in A minor," better known for its dedication, "Für Elise," or in English, "For Elise."
It's probably the composer's most famous piece. But no one even knew it existed 'til 40 years after his death, when musicologist Ludwig Nohl claimed to have found the handwritten score in a private home in Munich, and transcribed it for publication.
Almost immediately, people had questions about the newly-discovered number. Like, for instance, who was "Elise?" There's no record of such a woman in Beethoven's life. One theory? That Nohl just mis-transcribed the maestro's notoriously lousy handwriting and that the dedication actually read: "For Therese," after Therese Malfatti, a woman Beethoven once asked to marry him, and who sadly refused.
There's no way to check if Nohl made a mistake because after completing his transcription, Nohl said he just kind of lost Beethoven's original manuscript. No copy exists and at least one scholar has suggested it never existed — that Nohl really discovered some of Beethoven's rough sketches of the tune and kind of filled in the gaps himself.
Now don't misunderstand, those handwritten sketches do exist and they prove Beethoven wrote something very similar to the "Für Elise" we know today. But we'll never know for sure if everything in the Nohl version — the one that's in every piano student's repertoire — was actually what Beethoven intended us to hear.
Melange à Trois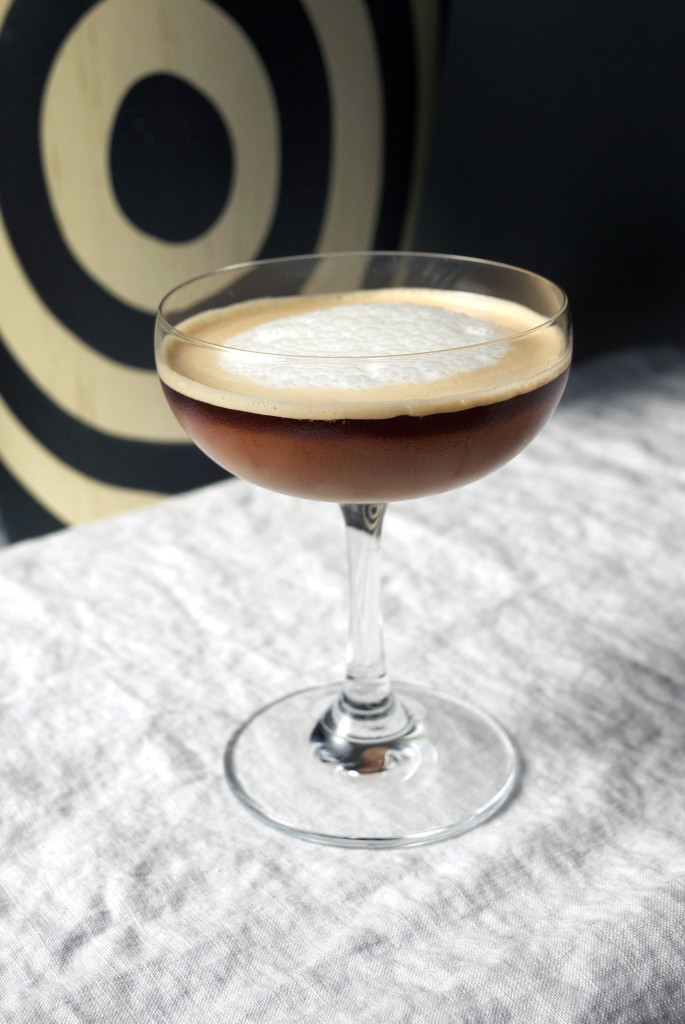 Composed by Mounir Hamrouni, bar chef at Kruger's American Bar, the oldest American-style bar in Vienna, Austria. The bar's owner Hedi Zinocker presents the cocktail.
Ingredients:
1.5 ounces Asbach Uralt Selection 21
1 freshly brewed ristretto (Hausbrandt beans)
3 to 4 dashes Mozart white chocolate liqueur
Cream
Instructions:
Take a nice champagne bowl and cool it with crushed ice. Shake both brandy and espresso hard over ice and pour it into your cooled glass. Prepare the topping with lightly whipped cream, infused with 3 to 4 dashes of Mozart white chocolate liqueur and slowly pour it over a spoon for a perfect topping. No decoration.