A couple weeks ago, The Dinner Party Download took a trip down south to North Carolina to stage a special live event in conjunction with the Merge 25 music festival. Over three days, dozens of bands from the indie record label Merge's 25 year history gathered together – and we were delighted to help kick things off.
Rico and Brendan took the stage at Chapel Hill's The Night Light to interview label founders Mac McCaughan and Laura Ballance, get etiquette advice from Merge bandmate Jon Wurster (The Mountain Goats, Superchunk), sip a cocktail mixed by Mount Moriah's Heather McEntire, and enjoy a very special set of songs by musical guest Teenage Fanclub.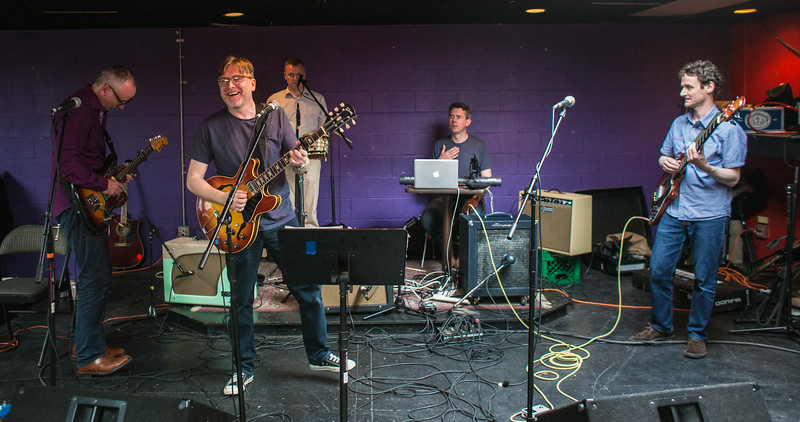 The band arrived at the club straight off an airplane from their home-base in Scotland, via New York. We asked them to give us a dinner party soundtrack – but with a catch. Instead of sharing recordings of the music they'd play at a party, we asked the band to play live covers of the songs they love along with one of their own tracks. Now, as an exclusive web treat, we're sharing those performances with you.  You'll hear "Doledrums" by The Chills, and TFC's early gem "Everything Flows."
This week, Merge is putting out re-issues of two seminal Teenage Fanclub albums: Man-Made and Shadows.
---

In 1991, Slint released their second record - and then almost immediately disappeared. The band never reached mainstream success, but their swan song influenced a generation of musicians and remains an underground classic. Rico talks with drummer Britt Walford and with filmmaker Lance Bangs, whose Slint documentary is in theaters (and a new box set) now.
---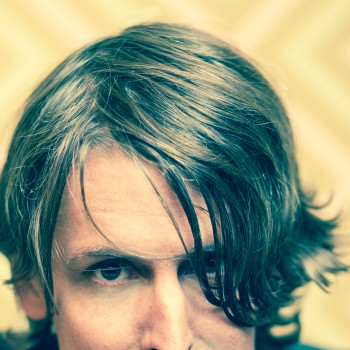 Indie-rock stalwart Stephen Malkmus formed Pavement with the hope of playing at a club in Hoboken, NJ. Twenty five years later, his own music career has outlasted that dream club, and inspired legions of fans.
---

Britrock superstars Acrtic Monkeys cook up a multi-course dinner party playlist, complete with dessert recipe.
---

Alex Kapranos is lead singer and guitarist of the chart-topping, Mercury Prize-winning rock band Franz Ferdinand. He talks to Rico about being boys at the girls' party, the historical scope of his ambitions, and being amused by Americans rediscovering their own musical heritage.
---