Director Paul Feig tracks your laughs, fights T-shirt tyranny… Producer duo Danger Mouse and Sam Cohen say Vive la "Resistance" (and French party music)… Writer Samantha Irby (of the B**ches Gotta Eat blog) fakes her way into pregnant yoga… Burlesque meets baseball (meets cocktail!)… And the Posts lead us into the 'gaping maw' of yawning etiquette. Plus: migrating trees, Zacatecan cuisine, and love from Phoenix.
---

This week back in 1935, major league baseball fans suddenly got a lot less sleep. Learn the history, then enjoy a cocktail inspired by an accidental baseball trailblazer.
---

Writer Samantha Irby is known for her hilarious personal essays and deadpan storytelling style. You can read some of her work on her blog, of the B**ches Gotta Eat. FX is turning her memoir "Meaty" into a TV show. Listen as she tells a tale from her latest collection, "We Are Never Meeting in Real Life."
---

Paul Feig is beloved for creating and producing the cult-favorite tv show "Freaks and Geeks," but these days, Paul's probably best known for "Bridesmaids," "The Heat," and "Spy." Listen as he shares some insight with Brendan on testing the limits of raunchiness and why Melissa McCarthy's Sean Spicer impression works so well.
---

Los Angeles has an insane bounty of Mexican food. And that's the subject of a new book by the James Beard award-winning food writer Bill Esparza. Listen as he and Rico take a trip to an underappreciated food gem in Los Angeles to learn a little more about the Zacatecas community and the braised goat dish.
---

Sam and Danger Mouse produced a series of songs inspired by the TV series "The Man In The High Castle." Each track is a dark, eerie cover of a tune from the '50s or '60s. The album is called, "Resistance Radio." The duo dropped by our studios a few weeks back, which explains why their playlist is designed to give your party a certain je ne sais quoi.
---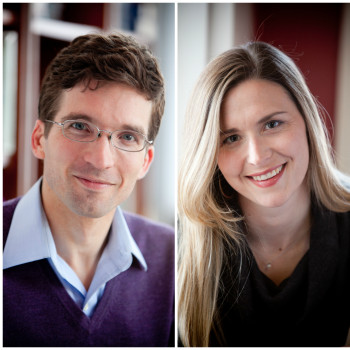 The great-great-grand kids of etiquette queen Emily Post return! The brand-new edition of their etiquette manual, called "Emily Post's Etiquette, 19th Edition," just came out. They help our listeners, especially one who is sick of people yawning without covering their mouths.
---

French band Phoenix have been making ear-friendly international pop since they first met as teenagers in the Paris suburb of Versaille. Their new album comes out in a couple of weeks. Here's a track called - "Ti Amo."
---