Allison Janney, star of the CBS sitcom "Mom," on the humor in life's heavy stuff… Alan Palomo, better known as Neon Indian, DJs your bomb shelter dinner party (but you'll have to bring your own food)…  Bon Appetit's Adam Rapoport on how to pre-game for a food coma… The veteran producer behind "The Jeffersons" and "All in the Family," Norman Lear, tells you how to behave… Up-and-coming comedy writer John Mulaney reveals the secret way to make him agree to anything… Plus, why scientists are studying the surface area of cats, one of France's most peculiar battle strategies, and more!
---

The frontman of the electro-pop act Neon Indian butters you up with an icebreaker before giving you the perfect late-night party playlist.
---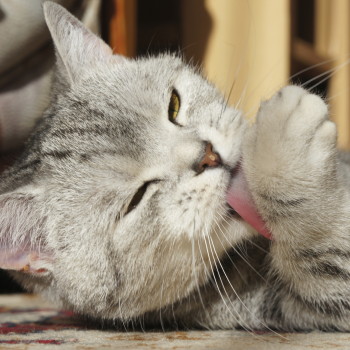 Ben Johnson, host of Marketplace Tech and the new podcast Codebreaker, explains a new study which found that mammals are extremely efficient at cleaning themselves and studying their techniques could help rovers and drones dirt and dust-free in space.
---

Guest historian Sarah Vowell shares a tale adapted from her new book, "Lafayette in the Somewhat United States," about one of the proudest playwrights (and worst spies) of all time. Soak it in...along with a bubbly cocktail inspired by his escapades.
---

Alan Palomo, better known as Neon Indian, weaves disco bass lines into reggae beats to produce a sound that's easily danceable, but hard to describe. He offers up a late-night playlist that'll take you deep into the evening and with a little Spanish flair.
---

Allison Janney has earned accolades for her performances in just about every medium, including a couple of Tony nominations. But she's probably best known as a TV star -- especially as Press Secretary CJ Cregg on "The West Wing" -- a role that won her four Emmys. She's won two more for her latest role on the sitcom "Mom." The actor opens up about finding the levity in tragedy of her addict character on the show... and reveals her inner Notorious B.I.G.
---

Thanksgiving is closing in on us. Which means home cooks across the country are crafting Thanksgiving menus and confronting the annual paradox: how do you respect tradition and keep things interesting Let Brendan and Editor-in-Chief Adam Rapoport give you a little rundown of Thanksgiving do's, don'ts, and inventive ways to make use of those leftovers (think: Turkey Pho).
---

Norman Lear created and produced many of the sitcoms that shaped sitcom history, including "All in the Family," "Maude," "Good Times," and "The Jeffersons." At their peak, his programs were viewed by 120 million people a week. The TV legend tells us what it was like growing up with dad who served as inspiration for Archie Bunker and how to quiet that snoring neighbor downstairs.
---

Comedian John Mulaney cut his teeth as a writer for "Saturday Night Live," where he co-created iconic characters like Stefon, the club kid/nightlife reporter on "Weekend Update." After leaving "SNL," John briefly had an eponymous sitcom on Fox. And all the while he's done stand-up. He talks about his latest comedy special on Netflix, admits to being a pushover, a "beta," and shares his regrets over missed '90s joke opportunities.
---