This Week: Actor Oscar Isaac ("Ex Machina," "Star Wars: The Force Awakens") isn't bullish on 'the future' (but his is bright)… Fran Drescher and her dog laugh in the face of our etiquette questions… The Flaming Lips' Wayne Coyne turns our party into a Lynch-ian dreamscape… Mary Norris, copy editor at the New Yorker, shares a love note from her literary crush… Dutch Crunch and NorCal cuisine find a home in Brooklyn… A striking discovery inspires a brilliant cocktail…Cats wearing headphone, and more!
---

Actor Fran Drescher, who is starring as the wicked stepmother Madame in the musical "Cinderella" in Los Angeles, puts a spin on a biblical tale involving Eve's origin... and a little haggling.
---

Reyhan Harmanci, editor in chief of Atlas Obscura, fills us in on a study from the Journal of Feline Medicine and Surgery which found the purrfect music soothe cats during surgery. (Sorry.)
---

This week back in 1827, a chemist based in Stockton-on-Tees, England, made a striking discovery. Learn about John Walker's accidental invention of the friction match, and then light up your night with these brilliant matchstick cocktails.
---

Mary Norris has spent over three decades working as a copy editor at The New Yorker. She shares a tale from her new memoir, "Between You & Me: Confessions of a Comma Queen," about a love note passed to her by her literary crush.
---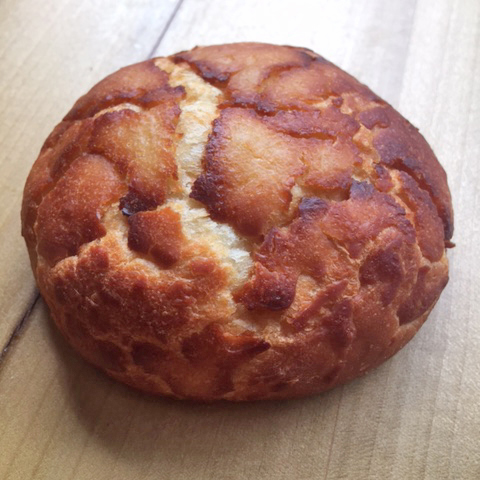 Chefs Nate Smith and Sophie Kamin have brought Northern California cuisine to Brooklyn. Chief among their offerings is "Dutch Crunch" -- a thick, savory bun that could be the ideal capper for a burger.
---

Actor Oscar Isaac turned heads with his performances in "Inside Llewyn Davis" and "A Most Violent Year." As the critically-acclaimed sci-fi film "Ex Machina" (out 4/10) nears theaters and buzz for the "Star Wars" reboot mounts (he's tight-lipped), Oscar chats with Rico about our fearsome future... and about his past life as "Raisin."
---

The former "Nanny" star Fran Drescher is currently reprising her Broadway role in L.A. as the evil stepmother Madame in the musical "Cinderella." She offers advice to listeners with specific tastes, unusual laughs, and incorrigible Pomeranians.
---

Wayne Coyne has fronted the multi-Grammy winning psych-rock band The Flaming Lips since its inception in 1983. This week, he and the band joined up with Karen O, Donovan, and other rock stars for a concert celebrating the music of filmmaker David Lynch, to benefit the David Lynch Foundation. Coyne built us a playlist for the next time you have David over for dinner.
---
All the music from episode 299.
---