This week: Actor Harry Dean Stanton shows off his singing … Poet Patricia Lockwood revisits childhood … Why Lyndon Johnson fascinates us, fifty years later … Former frontman of The Walkman on his soulful solo debut … Baseball excellence, naturally … The arc of history bends towards better booze … One sleepy rabbit with a speech impediment … An unheard of use of science to re-grow Van Gogh's severed ear … Common takes his backpack to Def Jam … And Lizzie and Dan Post, breaking hearts all across Vermont.
---

Playwright Robert Schenkkan performs his mother's favorite joke, which involves a rather sassy rabbit.
---

We are all ears (sorry) for a story about an artist/scientist who has re-grown Vincent Van Gogh's famously severed ear.
---

While history may not remember him as the most famous Yankee, in a 1932 game Tony Lazzeri accomplished one of the rarest feats in baseball: the natural cycle. It's only been repeated a handful of times - and never quite as well - but it still wasn't enough to make him that game's MVP.
---

Hamilton Leithauser, frontman of The Walkmen (and father of a two-year-old daughter with particularly keen musical tastes), plays some soulful party songs and shares his solo debut.
---

Hollywood legend Harry Dean Stanton has acted in over 100 movies (including classics like "Cool Hand Luke," "Alien" and "Repo Man"), and Roger Ebert once made the argument that no film in which he appeared could be entirely bad. But Stanton's also a passionate musician who's played with the likes of Bob Dylan. He tells Brendan about his new album of classic tunes.
---

Patricia Lockwood is a rarity in modern America: a poet with mainstream popularity. She's done so partly by mastering social media... but mainly with her wry and modern writing, much of which takes as its subject the piercing of sexual conventions and patriarchy. This week we overhear her read a selection from her new book.
---

Adam Rogers' new book "Proof: The Science of Booze" investigates how humans discovered the techniques of fermentation and distillation, the great lengths to which some go to perfect those techniques, and why alcohol makes us human beings.
---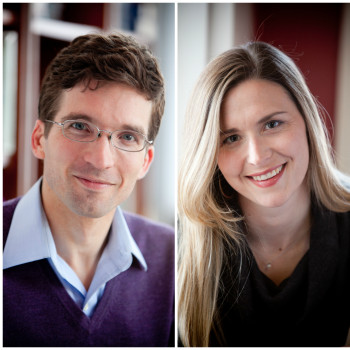 Lizzie Post and Daniel Post-Senning are suiting up in their tights and capes to fight some etiquette crime.
---

The author of Broadway's Tony-nominated "All the Way" tells us what about the personality and presidency of Lyndon Johnson seems to have recaptured the national attention in 2014.
---

King of conscious rappers Common is starting a new phase of his career at the storied Def Jam record label, and releasing a powerful new concept album about Chicago's epidemic of urban violence.
---
Music from Episode 256
---