This week: Filmmaker Harmony Korine on Cassevetes and mime contests… Chris O'Dowd, star of Bridesmaids and now The Sapphires on sudden successes… Marisa Silver develops an iconic photo into a novel… Noodling around with Ramen and Ravioli…The history of the Stanley Cup inspires a drink (with no ice!)…The Posts address door jams and outer-underwear…Your Spring fashion preview, featuring trendy Hamburglars…Plus, a new tune from "Vampire Weekend," KFC's poetry campaign, and a nuclear-powered joke.
---

Controversial and acclaimed filmmaker Harmony Korine's new movie Spring Breakers is shaping up to be a commercial success, but it's no less provocative than his past work. Rico talks with Harmony fever dreams, people who aren't people, and his mime moment.
---

Chris O'Dowd stars in "The Sapphires" about a very unlikely pop hit - so we asked him for some other great out-of-nowhere success stories.
---

Author Marisa Silver kicks off the party with a joke, free of charge.
---

Yuji Haraguchi grew up eating ramen but cut his teeth as a prep cook at Italian eateries in New York. Thus was born his brilliant idea: use the classic Japanese noodle to wrap ravioli-style filling.
---

In 1892, a certain Lord Stanley of Preston purchased the most notorious punch bowl in sports history. Learn about some of the (in)glorious moments in the lifespan of Stanley's "Cup," and then fill it with this sweet Canadian cocktail.
---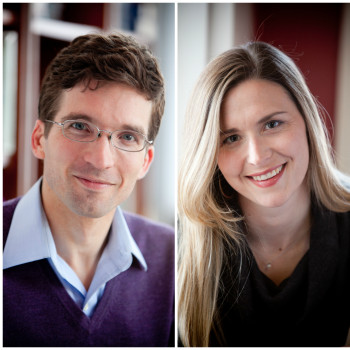 The Posts return once again. This time they tackle door jams and outgoing underwear.
---

Cosmopolitan's new fashion director Aya Kana schools Brendan in a few Spring trends: crop-tops that aren't crass, 'awning' stripes, and Grease-y looks.
---

The Paris Review's Sadie Stein explains why KFC-China is launching Operation Thunder - a poetry offensive.
---

One For The Road: Vampire Weekend, "Step"
---