After a five-year hibernation, the band Grizzly Bear is back with a new album called "Painted Ruins." To celebrate, we actually asked bandmate — and frequent cook — Chris Taylor to craft his ideal meal… along with some song pairings.
First Course
Song: Dungen – "Peri Banu vid sjön"
Meal: Birth On The Forest Floor
Miso roasted potatoes, pickled dandelion greens, a soft boiled egg, death trumpet mushroom dust. (Pictured below.)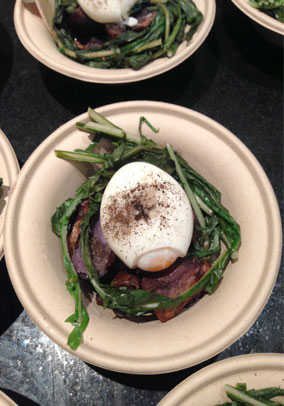 Second Course
Song: Wayne Shorter – "Ponta de Areia"
Meal: Bacchus Harvest
A celebration of spring lettuce and micro greens, radish sprouts, nasturtium, fennel pollen, kumquat reduction.
Third Course
Song: Iasos – "Rainbow Canyon"
Meal: Necklace Nebula
Inspired by: the Necklace Nebula. Crème fraîche, raspberry compote, lavender, cocoa nibs, and fig [fig not pictured].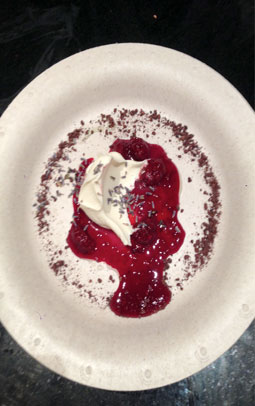 Bonus Song
Grizzly Bear – "Systole"