You've heard "The Wrecking Crew," but if you're like most folks, you have no idea who they are — and that was the point. The Crew were a group of musicians-for-hire based in Los Angeles in the 1960s who played on countless pop hits, movie soundtracks and TV theme songs. They did it for money and left the glory to the bands and singers on whose behalf they were paid to record. This week, a new documentary called "The Wrecking Crew" hits theaters. It was directed by Denny Tedesco — son of Tommy Tedesco, who was one of the group's guitarists. When we spoke this week, I first asked him to list just a few of the tunes The Wrecking Crew played on.

Denny Tedesco: The Ronettes' "Be My Baby," The Beach Boys' "Good Vibrations," Nancy Sinatra's "These Boots Are Made For Walkin'," The Righteous Brothers' "You've Lost That Lovin' Feelin'," Frank Sinatra's "Strangers in the Night."
Brendan Francis Newnam: I'm going to stop you there because we could just dedicate a 10-hour show to all the hits the Wrecking Crew performed on. Can we just get it out of the way: Where did the name "The Wrecking Crew" come from?
Denny Tedesco: I think it was coined by Hal Blaine.
Brendan Francis Newnam: Hal Blaine, who was one of the drummers in the crew.
Denny Tedesco: Hal used to tell this story about how the older guys in the studios in the early '60s, the more established studio players, they were talking about my father, Hal and all the rest of them, how these guys were going to wreck the business playing rock 'n' roll.
Brendan Francis Newnam: Because before that, there were studio musicians but they were doing more classical and jazz stuff?
Denny Tedesco: Yes.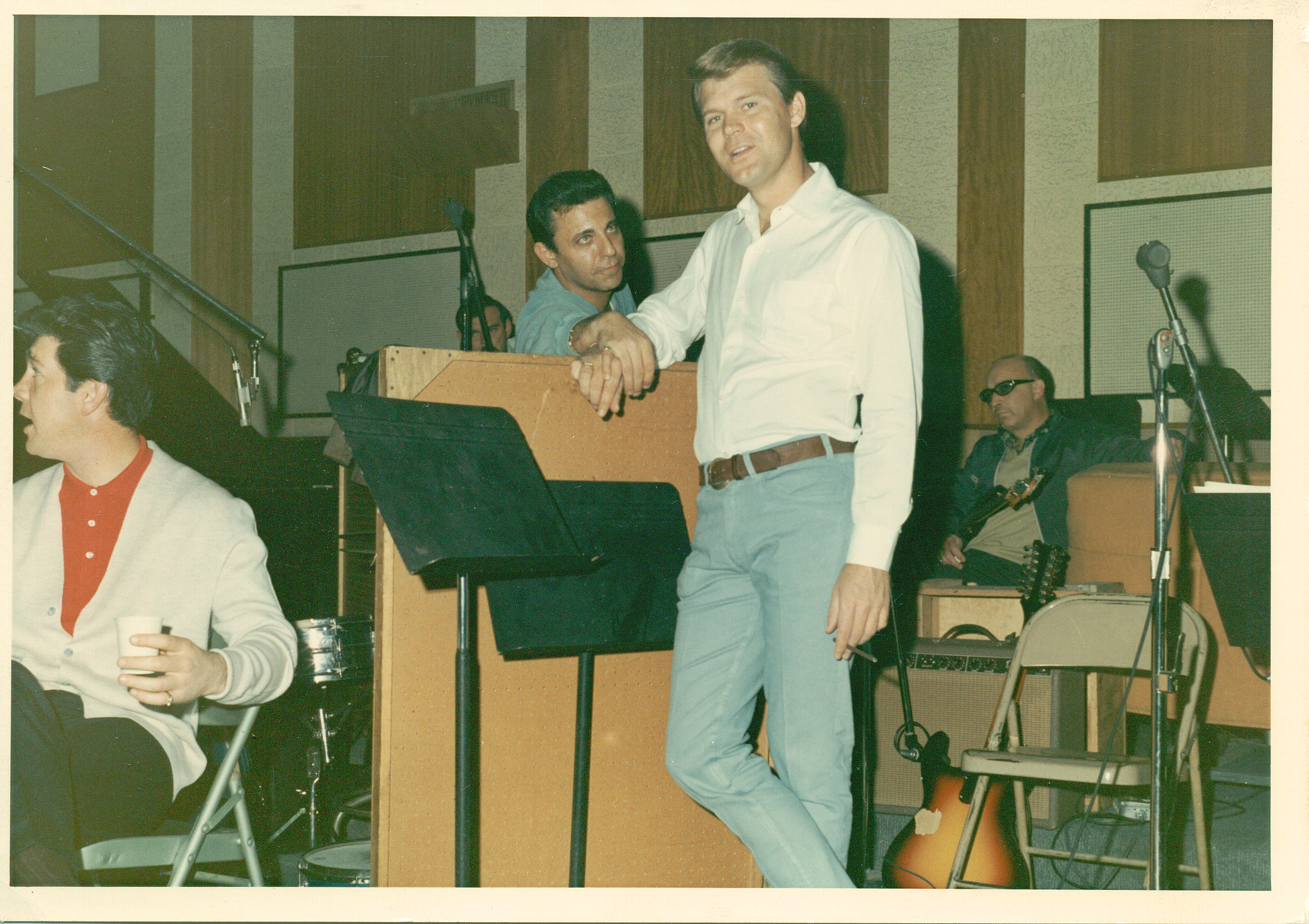 Brendan Francis Newnam: And some of them were unwilling to play the rock 'n' roll stuff the new generation of producers wanted them to play?
Denny Tedesco: Here's the thing: Los Angeles was an established town. They had studios, they had labels, they had everything.

But at the beginning when they're doing the rock 'n' roll dates, some of these dates were non-union, some of them were maybe cash dates, maybe lower-budget demos. The older guys, the established guys, they probably shied away from it. They got a job doing a movie, they're going to shy away from the record date that's maybe not paying as much.

The younger guys, this is their chance to get in. So that's how they broke in. You start doing those dates and all of a sudden, those dates become real records and those are the guys who take over.
Brendan Francis Newnam: By dates you mean sessions where the players perform for the producer?
Denny Tedesco: Exactly. They call them recording dates.
Brendan Francis Newnam: So that's exactly what happened, right? Your father and about 15 to 20 other younger players ended up becoming the go-to musicians for this new generation of rock 'n' roll producers. Some call them the tightest, greatest rock 'n' roll unit ever assembled. But why did rock 'n' roll bands need studio musicians in the first place?
Denny Tedesco: You have to realize rock 'n' roll in 1960 is really young. It's at its infancy still, and a lot of the labels aren't sure — it's like another music. Is it really going to stay or is it going to be pushed away?

They weren't trusting the actual bands to record these things because you only had one track. So you bring in a band that's done a song. They have to get in and out of that studio in 3 hours.

The labels didn't want to trust these guys with studio time, so they would hire studio musicians who could come in, knock out three or four songs in 3 hours. Sometimes the bands would just sing on the songs; they had the session players play and the guys would sing.

But you have to realize in 1960, you had to nail it. Like Glen Campbell, one of the great session players, said, "I was playing with Michael Jordan in that room, but everybody in that room was a Michael Jordan." You had to get in and get out in 3 hours.
Brendan Francis Newnam: Let's talk about some of the names. Glen Campbell is one of the most famous Wrecking Crew members. Other people who crossed over include Dr. John and Leon Russell. But one of the great parts of this movie is meeting some of the other people, including your father. Can you just list some of those others?
Denny Tedesco: My father was Tommy Tedesco; he was a guitar player. Hal Blaine and Earl Palmer were the great drummers at the time. For bass players you had Lyle Ritz, Joe Osborn and Carol Kaye, the only woman in the group. For piano you had Leon Russell, Al De Lory and Don Randi. I would say there were 15 to 20 different musicians doing the rock 'n' roll stuff in the early '60s.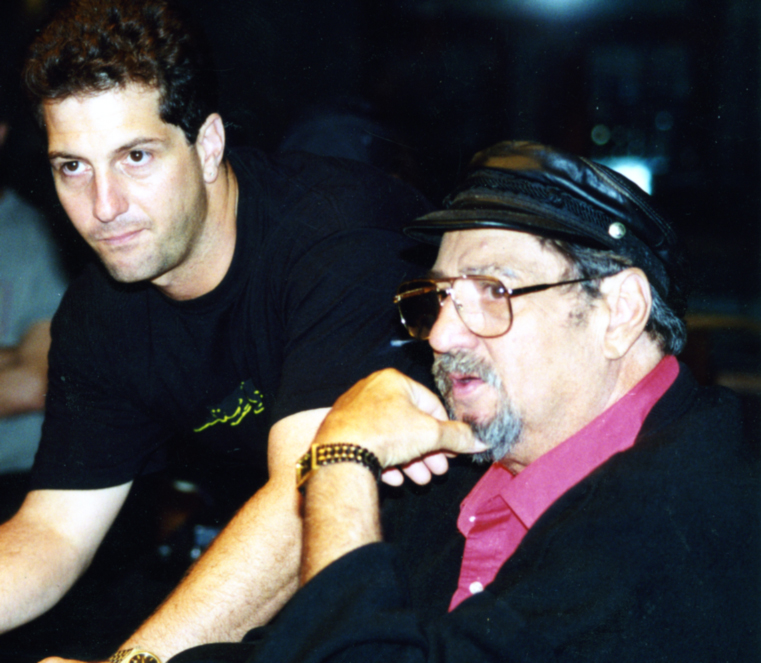 Brendan Francis Newnam: As you touched upon before, one of the key things the Wrecking Crew brought to a studio production was efficiency, right?
Denny Tedesco: Yes.
Brendan Francis Newnam: One example of this is with The Byrds. You talk about this in the movie. What was the song that the Wrecking Crew did?
Denny Tedesco: "Mr. Tambourine Man" was one session. Terry Melcher was the producer; he got the job to do this for Columbia.

He said to the guys, The Byrds, "I'll use Roger McGuinn on guitar and he can sing the lead, but you guys could do the backup vocals." They were very upset about it. But he said, "My job is to get in and I have got to get a hit. If I go way over budget, we're never coming back, guys."

So he basically got in, and he brought in Leon Russell on piano, Larry Knechtel on bass, Hal Blaine on drums, and Bill Pitman and Jerry Cole on guitars. Then Roger sang and played.

Don't forget they're 45s at this point. He said, "We did the A side and the B side in 3 hours." When they had to go do "Turn! Turn! Turn!," their next No. 1 hit, it took 77 takes.
Brendan Francis Newnam: Because they didn't use studio musicians, they used the actual Byrds.
Denny Tedesco: Right.
Brendan Francis Newnam: So along with efficiency — or even more important than efficiency some would say — The Wrecking Crew brought their own musical magic to each kind of production because often they were embellishing what was given to them.
Denny Tedesco: Absolutely. It wasn't like they were just reading music. My father said, "You know, that's not music on paper. It's what you put into it." These guys sometimes had to come up with their own parts, or they'd hear something and they'd start playing.
Brendan Francis Newnam: Your movie reveals so many instances where that's the case, everything from the iconic sax solo in "The Pink Panther" soundtrack to Carol Kaye's signature riffs. What was one of them?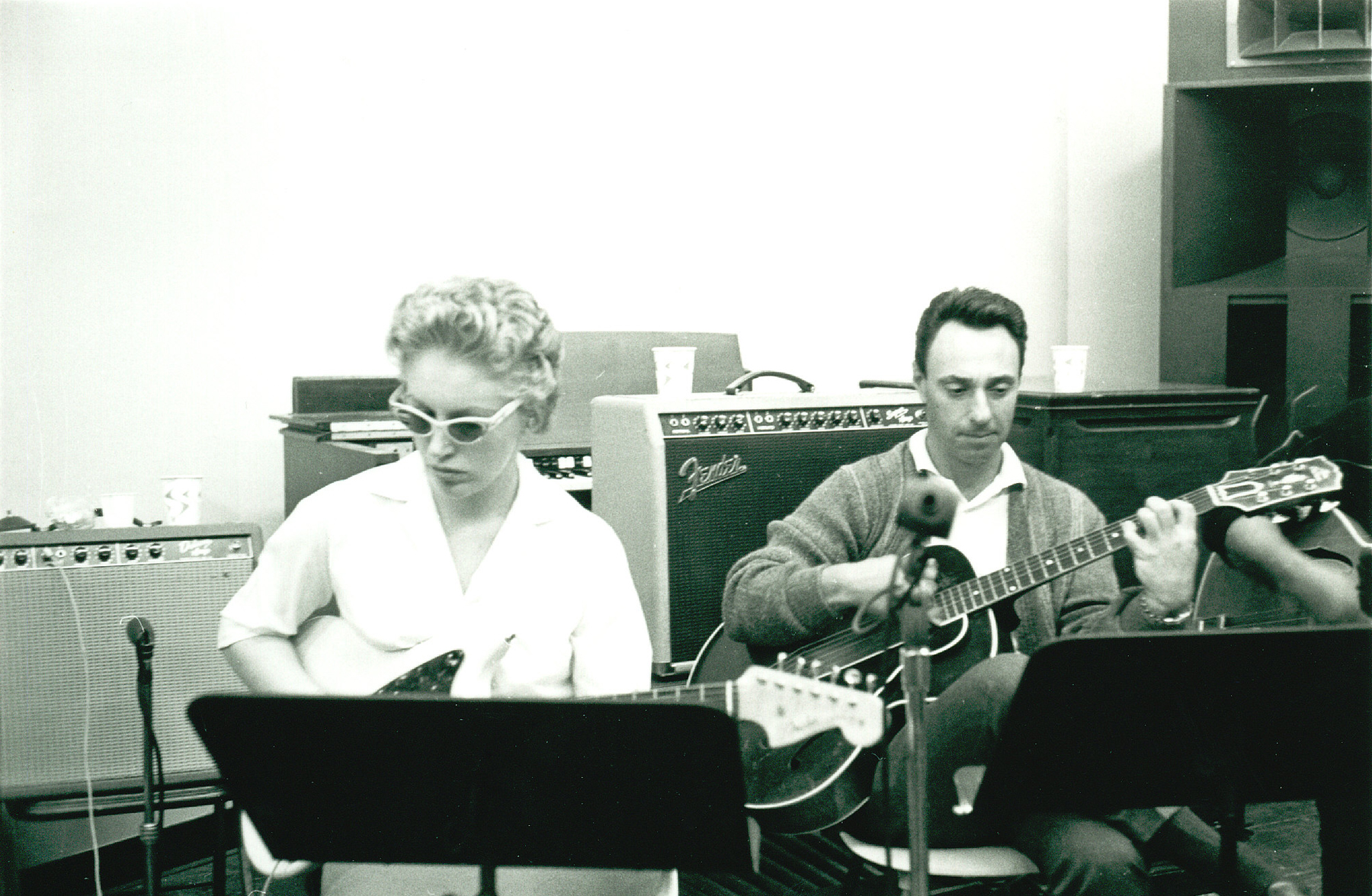 Denny Tedesco: Carol Kaye's example is "Wichita Lineman." She did that opening bass line.
It's their job to create. Someone said, "Should they have gotten paid more?" No. You don't hold back on creativity. You go to work. You go, "Boy, this would be good. What do you think of this?"

She started doing "Wichita Lineman" and they said, "Great. Keep it going." That's what they were there for.

Someone asked my father, "Should you have been paid more because you helped with arrangements or you did certain solos?" He said, "No. I went to work and I made hundreds of hits. But I made thousands of bombs. I never gave anybody their money back."

Below is a playlist of songs some members of The Wrecking Crew played on in the '50s, '60s and '70s.