Dear Dinner Party Fans,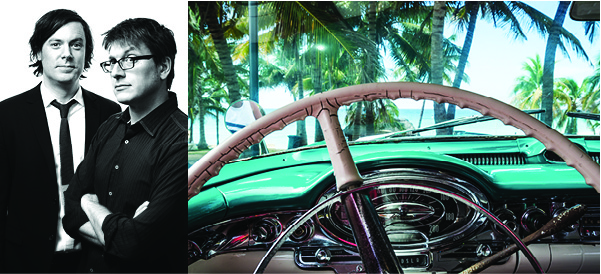 Who said dinner parties had to be held at home?
Consider this your invitation to the ultimate *roving* dinner party in one of the most intriguing travel destinations in the world: Cuba!
Every week on our show we introduce you to the most interesting up-to-the-minute people in the culture, food and cocktail worlds. This November let us introduce you to an entire country! With the help of friends on the island, we've arranged a fun and creative trip through the essential and unique parts of Cuba's societal fabric. On the itinerary: music, arts, gastronomy, history, natural beauty and, of course, cocktails!
From late night jazz and perfectly crafted cocktails to conversations with authors and mutli-course meals, together we'll explore and experience this unique island that is currently at the intersection of timelessness and change.
The table is set but chairs are limited. This trip will sell out quickly so reserve your spot today. Early Bird Price through April 30. See full trip itinerary and trip details by visiting Earthboundexpeditions.com/contact/ or call Earthbound Expeditions at 1-800-723-8454.
Sincerely,
Brendan & Rico