This week, we're giving our stalwart voice-of-history Michelle Philippe the week off. Instead, Brendan and Rico chat with journalist David Goldenberg. He wrote a fascinating article about the origins of the bulletproof vest for the online cabinet of curiosities Atlas Obscura. Below you'll find a cocktail inspired by the unlikely story…
The Father's Bullet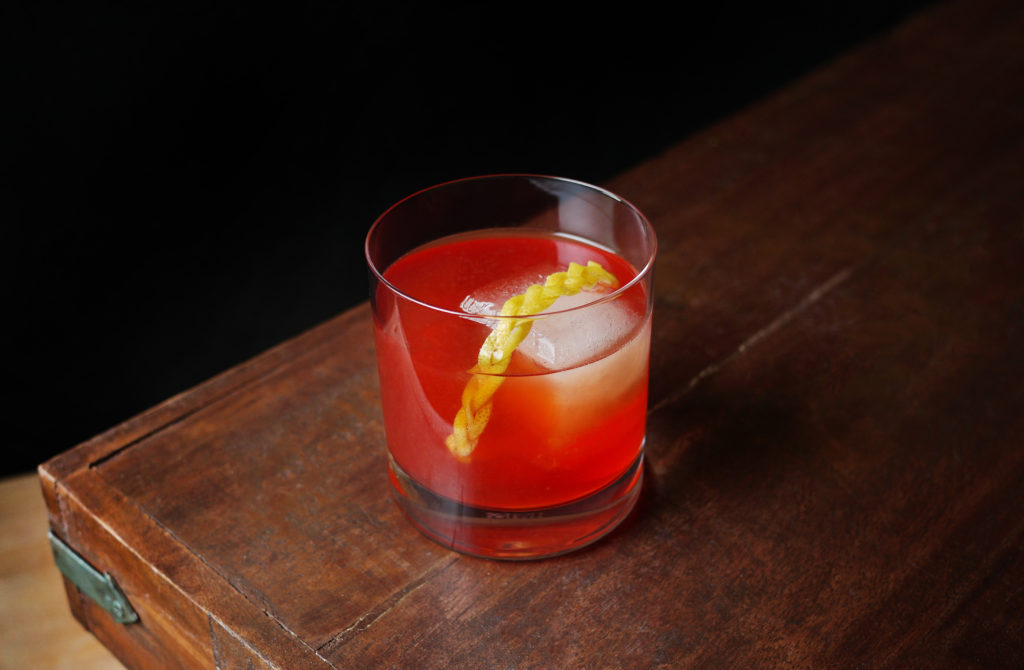 Locked and loaded by Kate Jerome, bartender at The Bedford in Chicago's Wicker Park neighborhood, where Father Zeglen's former church still stands.
Ingredients:
2 ounces Bulleit Rye Whiskey (obviously)
1/2 ounce of Bénédictine (an herbal liqueur made by monks)
1/2 ounce pickled beet juice (to represent the color of sacramental wine and church. It's also the color if the vest didn't work…)
1 ounce lemon juice
1 lemon (for garnish)
Dash of orange bitters (to represent the bitterness Father Zeglen might've had in his heart after Jan Szczepanik got credit for the vest)
Instructions:
In a cocktail shaker add ice, Bulleit Rye Whiskey, Bénédictine, beet juice, lemon juice and orange bitters. Shake and then strain into a rocks glass with a large ice cube. Take three lemon twists, braid them together and wrap the braid around the ice cube like a little vest (or headband?) protecting the cube.

IT'S A PARTY IN YOUR INBOX…
…when you subscribe to our weekly newsletter. You'll find all sorts of good stuff there like bonus audio, musings on culture from our staff, photos of our guests and co-hosts being ridiculous, and new cocktail recipes. Sign up below!