The History Lesson
This week back in 1932, Hattie Caraway became a household name. In November 1931, Hattie Caraway was a quiet housewife.
Two months later, she was the first woman ever elected to the U.S. Senate. How'd it happen? Well, Hattie's husband was a Senator from Arkansas. And — he died. The Democratic Party needed someone to keep his Senate seat warm for the remaining few months of his term. So they helped Hattie win a special election and presto — she'd made history!
Now, Hattie wasn't exactly a firebrand. She never made speeches and spent most of her time on the Senate floor — knitting. Reporters called her "Silent Hattie." Which was fine with the Democratic Party. She could just sit there until the next election — then let a man take over.
But Hattie had other plans. Seems as much as she disliked making speeches? She kind of enjoyed actually making laws. So in May 1932, she blew everyone's mind by announcing she'd run — for a second term. The Party was not pleased. They refused to support Hattie in the primary. Six guys lined up to run against her. One of 'em predicted she'd be lucky to get a couple thousand votes. You know – from her friends and those wacky feminists.
Except one of those friends? Was Louisiana Governor Huey Long. He was the most popular politician in the South. And he popped over to Arkansas to campaign for Hattie. She won the primary — then won the election by a landslide — and six years later, she won again.
All of which proved a woman could be a successful Senator. In fact, Arkansas elected a second one — in 1998.
The Booze
The Annuity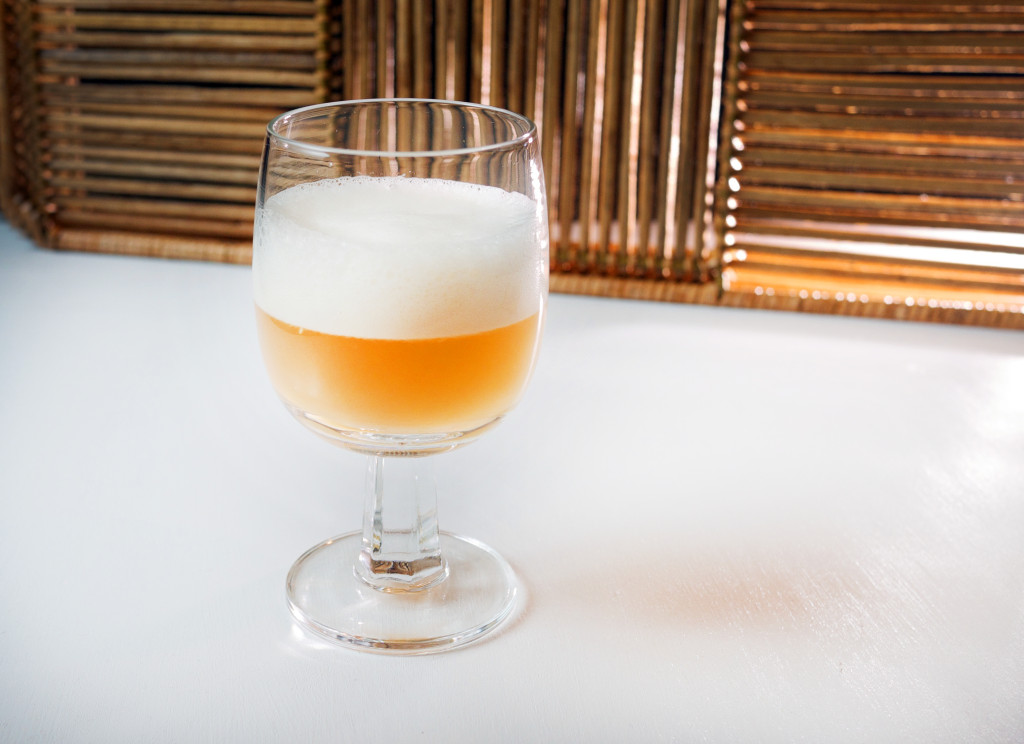 Created by Greg Lindgren, co-owner of Rye Bar in San Francisco, where Black Bart lived the high life, served his time, and was rumored to have been offered a golden parachute.
To a mixing glass, add:
1 1/2 oz. California brandy (try Germaine-Robin, from Ukiah in California's gold country)
1 egg white
3/4 oz. fresh lemon juice
1/2 oz. honey syrup
Shake and strain twice into a short glass. Politely hold it up. Recite some verse, and imbibe.