Kevin Morby's new album, "Singing Saw," has earned raves, including Pitchfork's "Best New Music" honor. The singer-songwriter sat down for a guest list session with us, in which an interesting person lists some interesting things. Below, Kevin introduces himself… and shares a lonely(ish) list.

Kevin Morby: Hi, my name's Kevin Morby. I used to play for a band called Woods, and I also used to play in a band called The Babies. But I have since gone solo, and today I will be talking about other people — artists and otherwise — who have also gone solo.
Nick Cave
The first artist that I thought of when I was thinking about people who've gone solo was Nick Cave. Nick Cave was in a band called The Birthday Party, and then they sort of self-destructed.

So then, Nick Cave went solo. His first album is just Nick Cave, "From Her to Eternity." And at that time, he called his live band Nick Cave and the Cavemen. Then he went on to call it The Bad Seeds, which we all know and love.
And that's one of those instances — it's not like he was the drummer of a band. He was always every much a front-person. So, I think probably a lot of people weren't that surprised that he went solo. But the risk to going solo is you're more vulnerable, and the good times are going to be that much better when it's just your name, and the bad times are going to be that much worse.
Arthur Bryant's vs. Gates Bar B.Q.
I grew up in Kansas City, and maybe the most famous thing about Kansas City is its barbecue.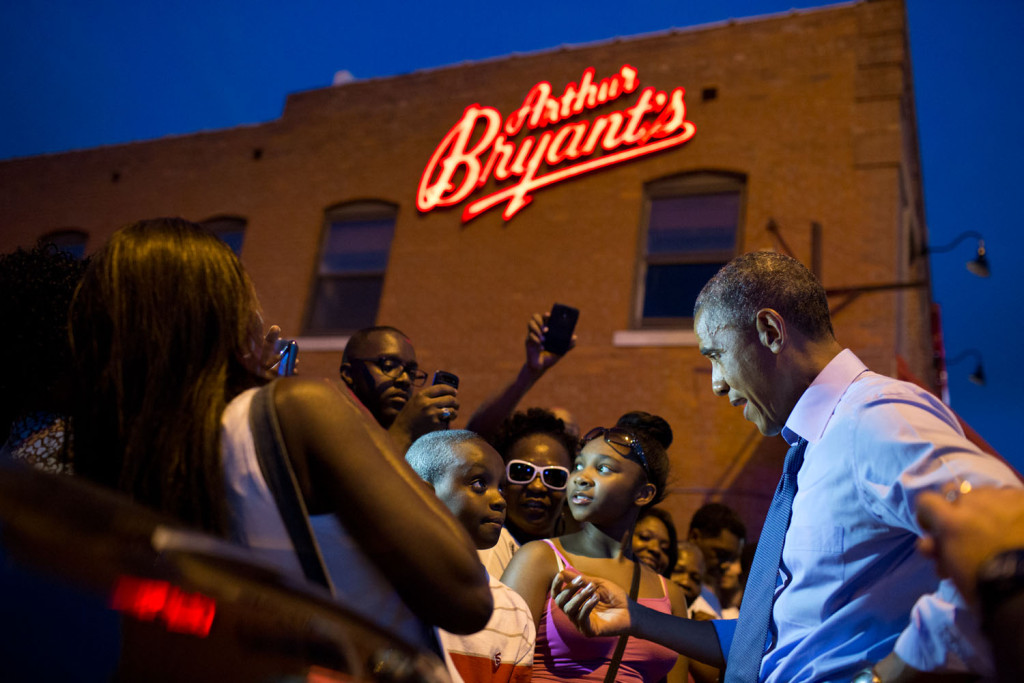 So, in Kansas City, there's two barbecue spots that are, like, the most famous ones. There's Arthur Bryant's, and then there's Gates Bar B.Q. Arthur Bryant's is the original, and one of his cooks went off with another family to start Gates. So, there's this big rivalry of that because it's kind of like Arthur Bryant's protégé went off to do this other thing.

I prefer the O.G. Arthur Bryant's. That's what I prefer. The Gates… Gates is very good, but, I mean, the original's always a little bit more fun, you know? The original, that's always the most interesting and sort of tells the bigger story, and it kind of explains everything that spawns from that.
Aziz Ansari
My next example of someone who broke away from a group and went solo is Aziz Ansari. I first found out about him from…. what was that show called? Oh, "Human Giant."

"Human Giant" was a sketch comedy show that aired on MTV in the mid-2000s. It starred Aziz, and it had Rob Huebel and Paul Scheer. One of my favorite sketches from "Human Giant" that's always stuck with me has been: the three of them are out camping or something. They go back to a car. They find an abandoned car or something like that, and there's a lot of money, and they sort of end up killing each other over the money.
"Human Giant," Aziz's first show, is a great example of a group kind of all doing a thing for the first time together. But I think that people just naturally sort of get together when they're younger, not, like, out of, like, 100 percent fear, but, you know, you have someone's back, and they have yours; it's not as scary to go out onto a stage.

And then, when "Master of None" came out, I was genuinely very, very excited that he had his own show, you know? He's a food guy. I would take him to Arthur Bryant's. I would take Aziz Ansari to Arthur Bryant's.

IT'S A PARTY IN YOUR INBOX…
…when you subscribe to our weekly newsletter. You'll find all sorts of good stuff there like bonus audio, musings on culture from our staff, photos of our guests and co-hosts being ridiculous, and new cocktail recipes. Sign up below!