This novel is set in Breckenridge, Colorado. A place I loved and lived. It's a place I met my husband who is working as a dishwasher and I was working in a snowboard shop. I got to know a lot of people there and wanted to capture the life of a true local…so after I was inspired by the place, I found a character in Sarah St. John: a TV anchor, a single mother, who has just experienced a devastating loss. And here's how the novel begins.  (Editor's note: this passage has been condensed from the original chapter.)
I pretend that I'm not from here. I'm a women from Idaho on vacation with friends. I'm a newlywed from Indiana. An unremarkable visitor at the village hotel, exploring Breckenridge, Colorado, waiting for a valet to bring her rented car around.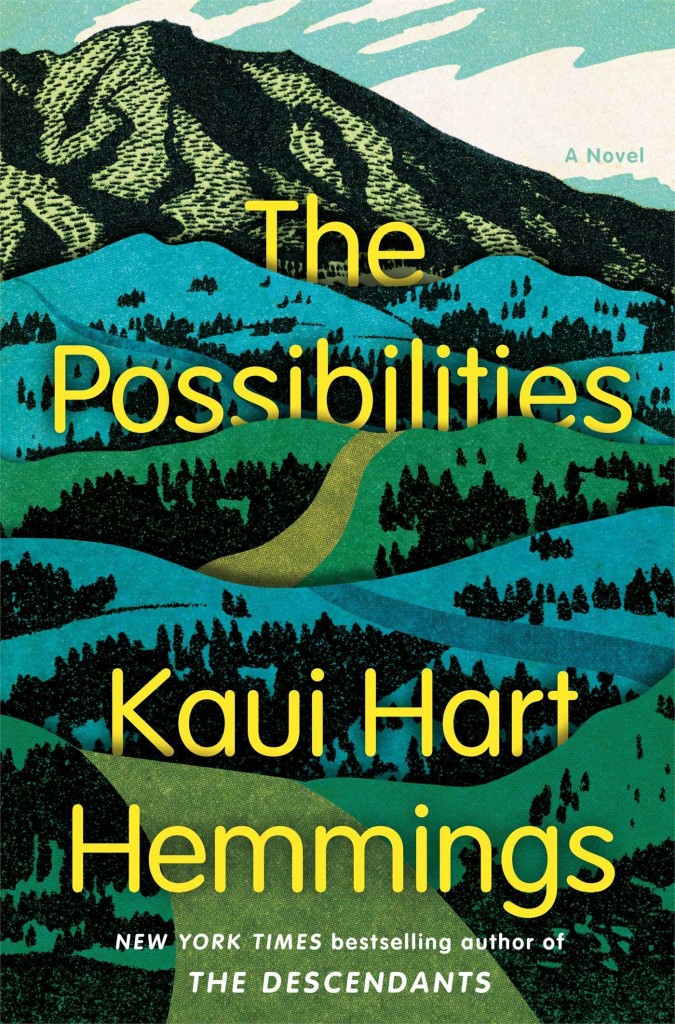 A black Escalade blasting music enters the roundabout. The car is huge and I expect someone huge to go with it, but out come three young boys. The valet, also a young boy, wordlessly takes the drivers keys, hands him the ticket, and nods his head.
My son Cully, who used to work as valet just months ago, told me that he hated to park cars for people his age, and I can see why. Growing up I'd feel the same thing, an embarrassment to work in front of friends and peers. The worst job I had was fitting ski boots for girls who came here on spring break from places like Florida and Texas. They were always saying "It hurts," and I would say "It's supposed to," making the boots tighter.
The valet uniforms are black slacks and a black fleece, something that Cully was embarrassed to wear. Some of them wear black change purses around their waists. Cully would rather lose money. I envisioned him running and opening car doors, taking tips, not looking at the amount until they were gone. You pretend not to care.
I look at these boys all around the same age as my son, andan  embarrassing urge comes over me to hold them. Something that Culley, as a child, always wanted me to do and I'd often get annoyed. You're a big boy. You can walk.
I should go. I have ten more minutes before I need to go to work. Today will be my first day on camera after a three month absence. I don't move. I look at one of the valets — the tall one with the black hair, smooth like a helmet; I look at him like he's a kind of god. Please give me strength. Strength to return, to get back to life.
Cully is dead. He died in an avalanche. That's why I left work. Good reason, though I don't really have a good reason for coming back, for emerging from hibernation.
Another car pulls in and a different boy runs to the driver's side. This kid is thin, average height. He opens a door for a man my age wearing a tight white turtleneck that sparkles in the light. He asks the boy if he knows how to drive this kind of car, a red Porsche.
"Yes sir. I'm familiar with automatics."
I smirk. The man looks doubtful, hesitant to leave. When he finally walks toward the lobby entrance, padding the pockets for keys he left in the ignition, the valet pantomimes kicking him in the ass. Then he catches sight of me. I smile, in on the joke. Cully would have done the same thing I bet. He would be like this guy. This is the better valet.
He looks at me, smiles. I smile back, trying to communicate that I heard what he said to that guy. I got it. I know you. I'm a different sort of adult. I had kid just like you.
"You have your ticket?" he asks in that same cold, dismissive voice he used with the man. I pat my pockets. "I… I think I'll walk."
I hurry away, as if I was caught doing something perverse. I look back to see him, worried he's kicking his foot toward my ass, but he's opening a door for a woman.  A real guest. She's perfect, this woman. Beautiful, poised, groomed. Sometimes another woman's polished nails are enough to make you feel like a failure.
The woman doesn't look at him as she gets out of her white car and adjusts her long, light green coat. I would have looked at you, I want to tell him.