Best-selling author Janice Y.K. Lee was born to Korean immigrants in Hong Kong. In her new novel, "The Expatriates," she paints a rich portrait of expat life in the city. The book follows the lives of three different American women in a small expat community in Hong Kong, including a Korean-American recent Columbia graduate, a wealthy housewife who struggled to conceive a child, and a mother of three who questions her identity after a shattering loss. Janice shares an excerpt from the prologue with us.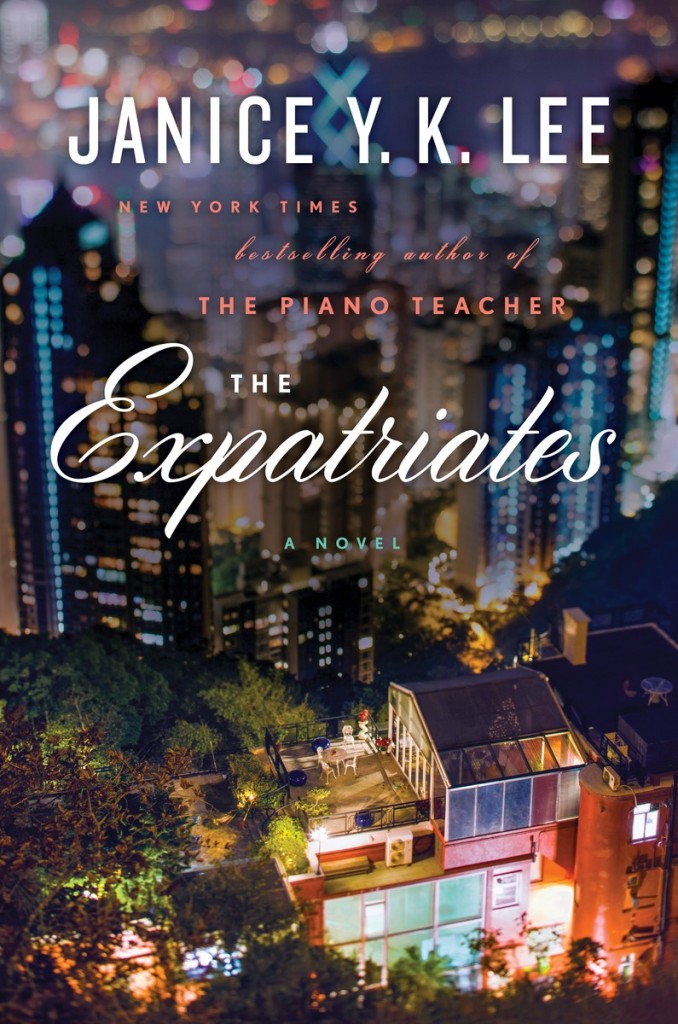 The new expatriates arrive practically on the hour, every day of the week. They get off Cathay Pacific flights from New York, BA from London, Garuda from Jakarta, ANA from Tokyo, carrying briefcases, carrying Louis Vuitton handbags, carrying babies and bottles, carrying exhaustion and excitement and frustration. They have mostly been cramped in coach; a precious few have drunk champagne in first; others have watched two movies in business class, eating a ham-and-Brie sandwich. They are thrilled, they are homesick, they are scared, they are relieved to have arrived in Hong Kong–their new home for six months, a year, a three-year contract max, forever, nobody knows. They are fresh-faced; they are mid-career, hoping for that crucial boost up the ladder; they are here for their last job, the final rung before they're put out to pasture. They work at banks; they work at law firms. They make buttons, clothing, hard drives, toys. They run restaurants; they are bartenders; they are yoga teachers; they are designers; they are architects. They don't work. They are hoping to work. They are done, done, done with work. They arrive in January, after Christmas; they arrive in June, after the kids get out from school; they arrive in August, when school is about to start; they arrive whenever the company books their ticket. They come with their families or with their wives or their boyfriends, or resolutely single, or hoping to meet someone. They are Chinese, Irish, French, Korean, American–a veritable UN of fortune- seekers, willing sheep, life-changers, come to find their future selves.
These days, they always come by air, disgorged from the planes that encircle Chek Lap Kok airport. The new expatriates wait in line, somnambulant in the fluorescent light, with their pallid skin and greasy hair, wondering if jet lag will ever be less horrendous. They present their passports, clear immigration, collect their bags, and emerge from the terminal to scatter–disappearing into the Airport Express train; queuing up for double-decker buses, taxis; stepping into the back of black Mercedes sedans bearing the emblem of the Mandarin Oriental, doors opened by white-capped chauffeurs. They are swept away and driven along the highway, so clean, so new, past villages that are just remnants of what was there before all the buildings went up, those giant complexes built to house the ever-burgeoning local population, those people who will be their colleagues, their employees, their employers, their drivers. All the expats disperse, are quickly absorbed into their new home, each quickly becoming just one more face in the crowd.
The new expatriates are tired. They have arrived, but they are not sure to what. The immediate journey has ended, but the longer one has just begun. They rest their heads on the window of the bus, on the leather headrest in the car, on the velour of the train seat, on the way to their bed in Chungking Mansions, at the YWCA, at the Four Sea- sons, at a friend's house, at their serviced apartment, at the house on the Peak that has been leased for them. They quiet the children, they drink a bottle of water, they drum their fingers on the seat. Hong Kong flashes frantically by. The road stretches long before them. They are exhausted. Their eyes close, and they dream of what lies ahead.
From THE EXPATRIATES: A Novel by Janice Y.K. Lee, published on January 12, 2016 by Viking, an imprint of Penguin Publishing Group, a division of Penguin Random House LLC. Copyright by Janice Y.K. Lee, 2016.