Filmmaker Mike Mills celebrates his mom and other "20th Century Women"… Multi-instrumentalist Natalie Mering a.k.a. Weyes Blood takes us to the opera (inside her tiny apartment)… The Posts bring etiquette gifts that never expire…We learn about the secret that brilliant cartoonist George Herriman ("Krazy Kat") kept 'til his death… Rico samples guarapo, Cuba's signature street beverage… And we look back at the time when a giant wave of molasses hit north Boston. Plus, beer's musical notes, a little good shroom-er, and a newly-remastered track from the late Elliott Smith.
---

This week back in 1919, one of the most unlikely disasters in U.S. history took place. Learn all the sticky details, then safely sip on a custom cocktail.
---

Natalie Mering makes gorgeous music under the name Weyes Blood and her new album has landed on a bunch of "Best of" lists for 2016. She serves up a soundtrack a few tracks from The Stranglers, Electric Light Orchestra's Roy Wood, and more to go with her tiny dinner party.
---

Mike Mills got his start in the music biz, but he's probably best known for his feature film "Beginners." The director explains how his mother's life inspired Annette Bening's character in his latest film, shares lessons star Greta Gerwig learned from his sister and tells us how he's still trying to impress his wife.
---

Drop in on one of the culinary adventures Rico and Brendan had during their trip to Cuba late last year and get a lesson on the sugar cane-based drink, which Rico and Brendan's tour guide calls "Cuban Red Bull."
---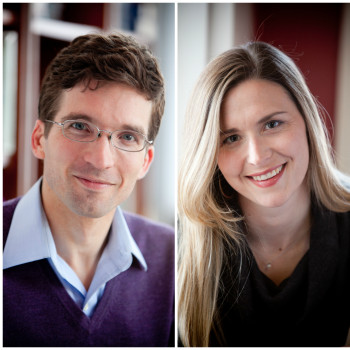 Each week you send in your questions about how to behave, and sometimes we ask them to wildly unqualified celebrities, but this time, we are joined by the veritable "Post-er" guy and gal of etiquette (see what we did there?) Lizzie Post and Daniel Post Senning. Our resident etiquette diplomats try to solve our listeners' holiday present problems, invitation time snafus, and more.
---

This week's party-worthy topic: New Orleans cartoonist George Herriman. Find out how his early 20th century cartoon influenced some of the greatest comic strips of all time and learn about Herriman's complicated racial identity, which he kept secret all his life.
---
Back in 1997, the late great singer-songwriter Eliot Smith put out an album of sad, hushed songs called "Either/Or." In a few months, it gets reissued in honor of its 20th anniversary, and it features outtakes like this one called, "I Figured You Out."
---