It's our first NOTscars show — for everything you won't find at the Oscars! "Tangerine" star Mya Taylor on Hollywood realness and her rural refuge… New York Times film critic AO Scott lists his favorite Academy-ignored films…  Heben Nigatu and Tracy Clayton of the "Another Round" podcast on tired movie tropes and #OscarsSoWhite…  "Mad Max: Fury Road" music composer Junkie XL scores your dinner party… Plus, the flyest in-flight safety video, the finest Vine, a cost-cutting bouncy castle, fun with phaleristics (we didn't know what it meant either!), Australia's sexism awards, and more!
---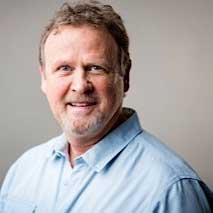 Steve Smith tells a cinematic icebreaker perfect for your next Oscar party. He joined us to talk about his Airwall, an invention for which he won a Technical Achievement Academy Award earlier this year.
---

The hosts of "Another Round" tell Brendan and Rico why they're the wrong people to ask about #OscarsSoWhite and why Hollywood needs to get a little more creative.
---

We're giving the very first NOTscar to actor Mya Taylor, who debuted this year in a film that isn't the kind of thing we typically see on screens. The actor explains how she drew from her own life experiences for the film and what's missing from mainstream conversations on transgender issues.
---

Legacy and prestige are just some of the reasons awards are given out each year, but as Gallus explains, there's often a lot of backlash beyond #OscarsSoWhite.
---

The chief film critic at the New York Times, who recently published his first book, shines a light on the performances and movies that were overlooked by The Academy last year.
---

meet the one guy on our NOTscars special who actually has been honored this week by the Academy of Motion Pictures Arts and Sciences: Steve Smith, a Canadian who co-created the AirWall. He explains how his cost-cutting bouncy castle has helped films like "Godzilla" and "X-Men: Apocalypse."
---

So many Oscar-nominated films are two or three hours long. Our Notscar for Vine of the year goes to a clip of a shopping cart filled with hundreds of rubber, noise-making toy ducks. The video, entitled "Duck Army," was originally shot by a Norwegian named Kevin Synnes and he delivers a six-second NOTscar acceptance speech.
---

For our NOTscars we'd thought we'd honor one of the most watched forms of visual media in the world: airplane pre-flight safety videos! They're viewed by some 600 million people last year - yet they don't have an Oscar category. Learn all about how the wildly entertaining Virgin America safety video came to be and how the low budget helped Chu to become creatively resourceful.
---

We get a little meta during our NOTscars show and present an award… for the best award. We scoured the world to find the most interesting ceremony and discovered The Ernie Awards, which recognizes the most sexist remarks of the year. Rico talks to Dr. Meredith Burgmann, who presides over the ceremony, about how is all began.
---

Tom Holkenborg. a.k.a. "Junkie XL" has remixed everyone from Elvis to Justin Timberlake, and composed soundtracks for films including "Deadpool." But most relevant to our NOTscars show, he scored "Mad Max: Fury Road," which did not get an Oscar nomination for Best Score. As a consolation prize, we invited him to share some of his favorite songs from soundtracks.
---