Nile Rodgers was a member of the seminal disco band Chic and producer of some of the biggest hits in pop history (for nobodies like Madonna and David Bowie). Below, he shares a choice excerpt from his memoir "Le Freak: An Upside Down Story of Family, Disco, and Destiny." Somehow, he was once denied entrance to New York's disco institution Studio 54. History ensued.
C'est Chic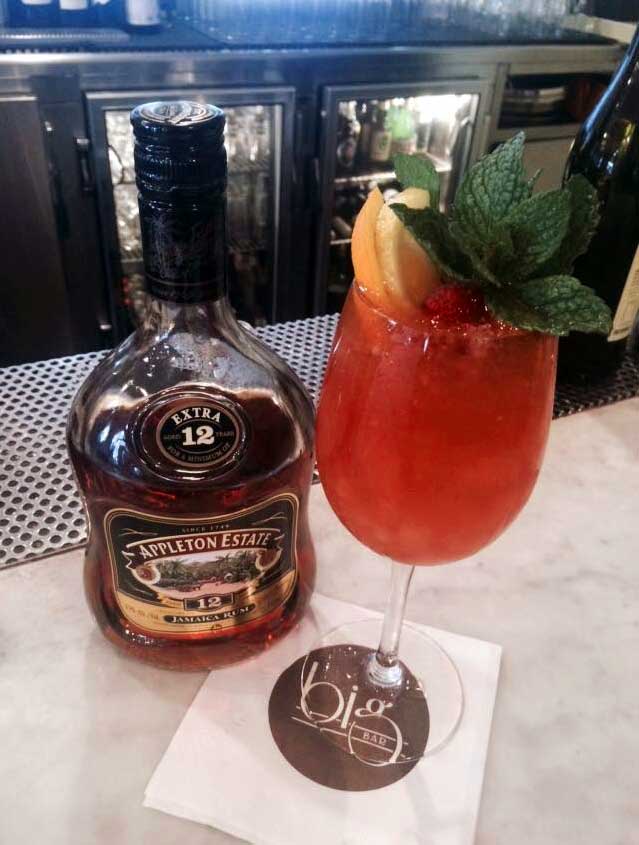 Mixed together by Cari Hah, bar manager at Alcove's Big Bar in Los Feliz, California, a few miles outside of our live show location. You might also remember Cari was the one who showed Rico the baijiu ropes.
Ingredients:
3 ounces Amontillado sherry
1 ounce Appleton Estate 12 year rum
3 Raspberries
1 orange slice
1 lemon slice
1/2 ounce simple syrup
Instructions:
In a shaking tin, lightly press raspberries with orange and lemon slices. Add Amontillado sherry and simple syrup. Whip shake with a couple of small ice cubes. In a big wine glass, fill with crushed ice. Double fine strain the drink over the crushed ice. Pour Appleton Estate rum over the top. Garnish with beautiful mint sprig, one raspberry and one orange slice.