Instructions: Copy and paste everything below the dotted line into an email to your invitees. Then customize the text, hit send, and party!
—–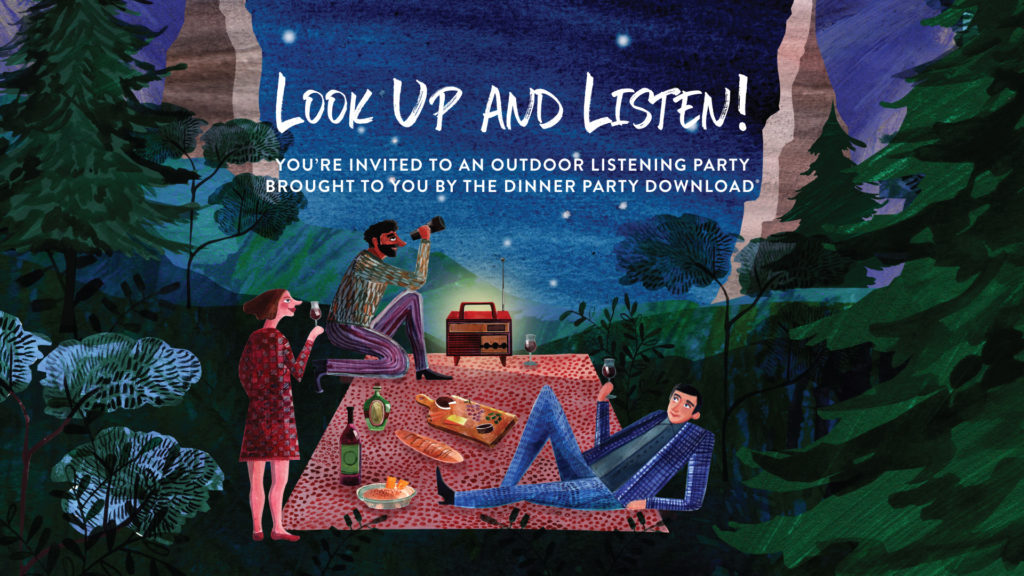 Guess what! You're invited to an outdoor listening party for one of my favorite podcasts, The Dinner Party Download! Come enjoy food, drinks, activities and an auditory tour of nature and the night sky with Neil deGrasse Tyson, the Fleet Foxes, Feist and more!
Where: <INSERT LOCATION HERE>
When: <INSERT DATE AND TIME HERE>
What to Bring: <INSERT FOOD, DRINKS, PARTY GAMES OR WHATEVER HERE>
RSVP by: <INSERT DATE HERE>
Looking forward to seeing you there!
Sincerely, 
<YOUR NAME HERE>
You can learn more about the Look Up and Listen! special here.
And you can catch up on other episodes of The Dinner Party Download podcast here.