While Rico's away, Brendan plays hooky with special guest co-host Tobin Low, of WNYC's Nancy (but don't tell Rico!) Also: Filmmaker Denis Villeneuve worries about the pressure in making the sequel to "Blade Runner"… Comic Joel Kim Booster breaks down a bad joke and how he made it better… Etiquette experts Lizzie Post and Dan Post-Senning give advice on how to thank someone who's been forced to host a public radio show. Plus, producer Khrista Rypl flies to Colorado for some "baked" goods, Parisians unite to defend pigeons' rights, and we showcase a new song from Little Dragon.
---

Learn a little more about who is filling Rico's shoes this coming week while he's away. Plus, get a few "Nancy" podcast episode recs!
---

French Canadian director Denis Villeneuve is perhaps best-known for directing thrillers and science fictions films like "Sicario" and "Arrival," which received eight Academy Award nominations, including Best Director. His latest film is "Blade Runner 2049," a sequel to "Blade Runner," a science fiction classic that was originally released 35 years ago. Rico talked to Denis about how he signed onto the project, the film's bleak view of the future, and more.
---

Since being legalized in several states, the cannabis-based edible business has gotten competitive, especially in Colorado. That's where our producer, Khrista Rypl, traveled to try the confections at Sweet Grass Kitchen, an award-winning small-batch cannabis bakery that distributes to nearly 500 dispensaries in Colorado. Follow along as she learns the ins and outs of the business from founder Julie Berliner and tries a few of those "baked" treats.
---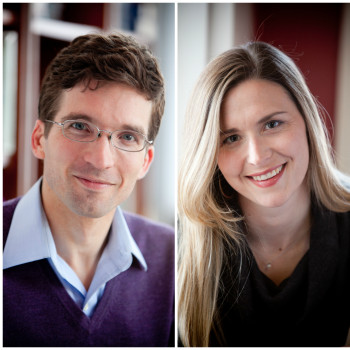 This week, Brendan enlisted the help of etiquette ambassadors Lizzie Post and Daniel Post Senning. Listen as they sit in the driver's seat for the segment and help our a listener deal with a spouse who grips their fork like a cave man, and more.
---

Since Brendan was outsourcing some of the segments on the show while Rico was gone, he managed to convince Associate Producer James Kim to do a new segment. And James came up with this idea called "Double Take." Here's how this segment works: A comedian breaks down a single joke that bombed, and then said comedian talks about how they reworked it into something better. And James' first guest (or maybe we should say "victim") is New York funnyman Joel Kim Booster.
---

Little Dragon is a Grammy-nominated electronic band from Sweden whose latest studio album, Season High, was released this April. Their new single, featuring singer-songwriter Faith Evans, is called "Piece of Mind."
---