The History Lesson
For the signature history cocktail at our June 6th show at The Fillmore in Silver Spring, D.C.'s Bartender-in-Chief, Derek Brown was inspired by a tale Nile Rodgers told us a few years back about how his hit song "Le Freak" came together.
Back in the mid-1970s, Nile was a member of the seminal disco band Chic before he went on to become a producer of some of the biggest hits in pop history (for nobodies like Madonna and David Bowie). Below, he shares a choice excerpt from his memoir "Le Freak: An Upside Down Story of Family, Disco, and Destiny." Somehow, he was once denied entrance to New York's disco institution Studio 54. History ensued.
The Booze
Stay off the Grass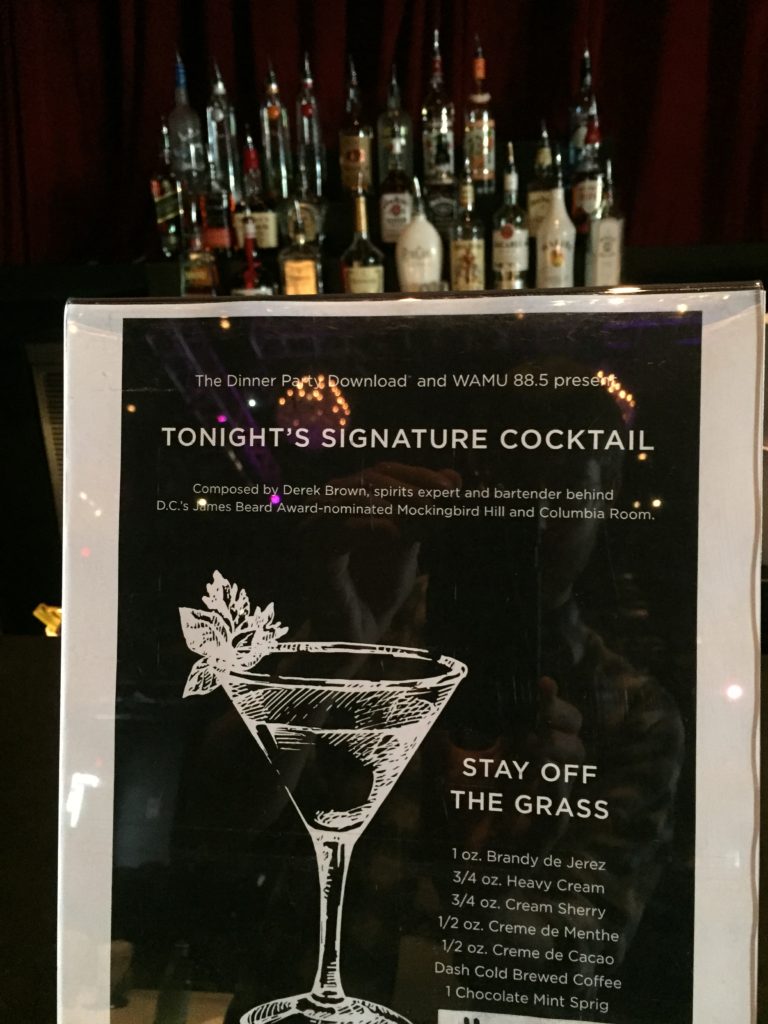 Mixed up by Derek Brown, the spirits and cocktail expert, and bartender behind four of the country's most respected craft cocktail bars — Eat the Rich, Southern Efficiency, and the James Beard Award-nominated Mockingbird Hill and Columbia Room, all located in Washington, D.C. Also, he's the guy stirring the massive cocktail base pictured above.
Ingredients:
1 ounce Romate Brandy de Jerez
3/4 ounce Heavy Cream
3/4 ounce Alexandro Cream Sherry
1/2 ounce Tempus Fugit Creme de Menthe
1/2 ounce Tempus Fugit Creme de Cacao
Dash Cold Brewed Coffee
1 Chocolate Mint Sprig
Instructions:
Combine ingredients and shake vigorously with ice until cold and frothy. Strain into chilled cocktail glass (8 oz). Garnish with a chocolate mint sprig.